Instructor Bios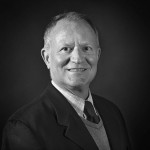 RUSSELL FLINCHUM is a native of Winston-Salem, North Carolina, and took his B.A. in English and M.A. in Art History at the University of North Carolina, Chapel Hill. He moved to New York in 1985 to attend The Graduate School of The City University of New York, receiving his Ph.D. in Art History in 1998.
In 1990 Flinchum became the first Peter Krueger/Christie's Fellow at Cooper-Hewitt, National Design Museum. In 1992, he was named Guest Curator for the exhibition Henry Dreyfuss: Directing Design. The exhibition, which opened in March 1997, received enthusiastic reviews and a number of important awards, as did the accompanying book, Henry Dreyfuss, Industrial Designer: The Man in the Brown Suit.
In 1999, he became the Archivist of the Century Association Archives Foundation, where he oversaw work on the historical records of this important cultural institution. In 2001, with Shoji Sadao, he curated the exhibition "Buckminster Fuller/Shoji Sadao" for the Century, which traveled to Milton Academy and Stanford University. American Design, his most recent book, was published by The Museum of Modern Art and 5 Continents in 2008.
Flinchum is Associate Professor of Graphic & Industrial Design and Art + Design in the College of Design at North Carolina State University, where he began teaching in January 2014.
---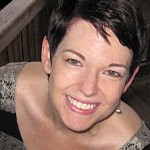 DEBORAH LITTLEJOHN is a researcher in design education, teaching and developing courses in design history, human-centered research methods, typography and graduate seminar. Her research is guided by questions that address the relations among design, new information environments and the ability of people to learn, adapt and change. By examining the emerging tools, technologies and the methods and contexts through which people experience design, her work focuses on how people interact with each other and the world through design's mediating influence and how it is situated in culture and society.
Prior to joining the faculty in the College of Design's Graphic & Industrial Design Department, Deborah was a Fellow at the University of Minnesota Design Institute where she led an investigation of leading international type designers that resulted in the publication Metro Letters: A Typeface for the Twin Cities. Deborah has contributed to publications about design, including Design Issues, Design and Culture, Eye magazine, AIGA.org and Communication Arts. Currently, she is a Review Editor for the new international Journal of Communication Design.
Deborah has taught and led workshops at several U.S. design programs, on topics like design research methods, user experience design, interaction design, motion graphics, typography and communication design. A native of Raleigh, Deborah earned her Ph.D. in Design at North Carolina State University in 2011. She has been a practicing professional since 1994.