Luke Hayman on 'Travel + Leisure'
Travel + Leisure is one of the world's top travel magazines boasting a readership of over five million. Published by American Express, the magazine is recognized for its stylish photography, useful information, and smart writing. Luke Hayman was Creative Director at Travel + Leisure from 2002 to 2004, prior to joining Pentagram in 2006 and was familiar with the strengths and challenges of the magazine's design.
The redesign featured a clean modern design that opens up page layouts. The most significant change being that the redesign restructured the magazine, moving the editorial forward for much greater prominence. The introduction of advertising to the middle of the book provides advertisers a chance to feature more prominent, larger stories as well as two page featured ads. The structure also accommodates special or seasonal features much more easily.
Another interesting change to the model of the magazine comes in the form of incorporating user generated content. Readers suggest travel tips, favorite places, and give feedback on experiences. To connect with its community of readers some pages incorporate social media, and the back page features 'Tagged' highlights travel tips from readers contributed via Facebook or Twitter.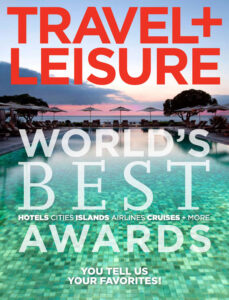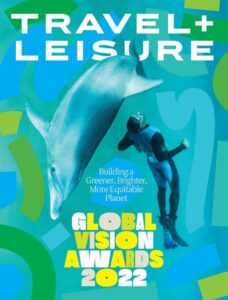 These years of redesigning the magazine led to seventeen merit awards by the Society of Publication Design in 2003 and 2004, and secured Hayman a partnership with Pentagram in 2006.
Sources:
https://www.pentagram.com/work/travel-leisure/story#19279