IDEO Design Biography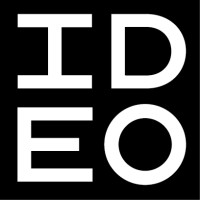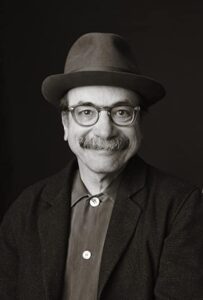 David Kelley
Last semester, IDEO design was mentioned in my Design Thinking class, they are a group of designers whose main goal is to be leaders of human-centered design. When the design is human-centered, this means the design solves a problem a large or small group of people have. The chair of IDEO currently is Tim Brown. He says that design, "…is a human-centered approach to innovation that draws from the designer's toolkit to integrate the needs of people, the possibilities of technology, and the requirements for business success." IDEO design currently has over 600 designers, 9 locations, and more than 23 categories of design; this includes digital, education, branding, products, games, etc.
David Kelley was born in Ohio and after graduation with a master's in engineering, he formed his own design firm with Devon Hovey in 1978. Tom Kelley, the former CEO of IDEO for 19 years before being handed over to Sandy Speicher, worked with them in these early stages, making furniture. In 1991, David Kelley Design merged with both ID Two and Matrix Product Design to form IDEO. ID Two was led by Bill Moddridge and it was said that he was the one who picked the name IDEO from "ideogram" and "idea". The team each had something to bring to the table. Matrix provided industrial design elements, ID Two provided the human factors expertise, and David Kelley Design was all about engineering design. At first, the company had 125 employees in six offices. IDEO isn't just about design, they take on a multidisciplinary approach to manufacturing, psychology, and engineering.
IDEO quickly expanded after being founded in 1990. There are five steps in their innovation process: understand, observe, visualize, implement, and evaluate. These steps lead to more iteration and ideation. to begin their process, research is made, which consists of observing the clients and finding the problems that need solving. Next, the visualization step consists of making prototypes. Asking the clients to have roles of being the customers helps them get a further look inside making the product. An interesting and effective way they brainstorm is to have idea sessions. The designers are asked to ideate for an hour and create up to 100 different design ideas. Since the company began to gain traction and picked up numerous awards. According to Business Week they, "…began to rival management consulting companies as it focused on its clients' interactions with their customers." In 2000, the company started "IDEO U" which teaches clients to become more innovative. Later in 2002, IDEO also started venturing into fashion, they helped design a showroom for Prada and became involved in magazines.
Since my Design Thinking class talked about creating products personalized for the consumer to use and solve problems, I understand this idea comes from IDEO. The company has many resources for helping teachers start to teach design thinking to young students. This human-centered way of designing is also helpful for careers that aren't design-related. The IDEO designers want to make other organizations become more creatively competitive by, "…helping leaders and companies evolve and grow through human-centered design." Since the company has a lot of influence on the design world, it is very widespread and important for all areas of design.
"About Ideo." Our Story, Who We Are, How We Work, https://www.ideo.com/about.
"Ideo Inc.." FundingUniverse, http://www.fundinguniverse.com/company-histories/ideo-inc-history/.
"IDEO." Encyclopædia Britannica, Encyclopædia Britannica, Inc., https://www.britannica.com/topic/IDEO.