Anton Stankowski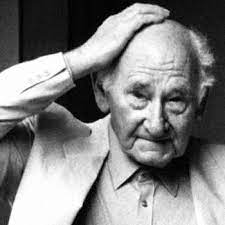 Anton Stankowski
Anton Stankowski was born in 1906 in Gelsenkirchen, Germany. He is still to this day renowned for his many accomplishments and is universally known as one of the most influential names in late-modernist art as well as one of the central figures in the Constructive-Concrete style. His career first started when he was an apprentice as a painter and decorator starting in 1921 up until 1926 when he studied graphic design, typography, and photography in one of the most prestigious schools in Essen—the Folkwang School in Essen. It was there where he went to school with another artist known as Max Burchartz and expanded his group of friends that at the same time became renowned artists. Between 1929 and 1934, Stankowski worked in Zurich at an advertising company that was of high repute. During this time, he developed Constructive Graphic Art and created the famous "Theory of Design". Through the Theory of Design, he worked with the fundamental forms of design expression. It was also during this period that his work became an impact and inspiration in regards to his life as he honed and perfected his design skills and formulated the basic principles of expression which were carried out in his later work. However, with the turmoil of war, his design career was swiftly interrupted when he joined the armed forces of Germany and became a prisoner of war in Russia until 1948 when the war had ended. After his arrival, he established his own design studio in Stuttgart in 1951 during the time in which he notably designed for IBM, SE, and worked on his functional graphic designs which reportedly were of a high standard. Most of his designs were in an attempt to illustrate processes and behaviors rather than objects.
In 1955, he was hired independently to design posters for Mercedes-Benz, an opportunity that has never been available since. In the 60s, he created the now-famous ' Berlin layout " which was meant to emphasize the city's visual identity. Right at this time, he also designed for IDUNA and VIESSMANN and became chairman of the Committee for Visual Design for the Olympic Games in Munich until 1972. His work experiments with the use of "fractal-like" structures which were popular before Benoit Mandelbrot in 1975. A lot of his functional design work incorporated elements of photography and painting. Towards the end of his career, Stankowski drew his focus on his paintings, reportedly experimenting with behavioral adaptation, textural directionalities, and color effects. This resulted in the filling of about 116 sketchbooks in total. He was awarded an honorary professorship at the HfG in 1976 and after his death in 1998, he was awarded the Graf Kessler Award for his lifetime contributions. Stankowski was someone who advocated graphic design as a "field of pictorial creation that requires collaboration with free artists and scientists." His work is noted for taking on the camps of fine and applied arts by synthesizing information and creative impulse. With all he has done, his impact on Construction Graphic Art is still very influential today as well as his work in general in the graphic design industry.
Bibliography:
Dj, DJ. "Heroes – Anton Stankowski."

Designers Journal

, 7 Aug. 2012, http://www.designersjournal.net/jottings/designheroes/heroes-anton-stankowski. 

Eckstein, Alexander. "Great Names in Graphic Design: Anton Stankowski."

Speckyboy Design Magazine

, 2 Mar. 2017, https://speckyboy.com/graphic-design-anton-stankowski/. 

"History of Photography."

History of Art: History of Photography

, http://www.all-art.org/20ct_photo/Stankowski1.htm.