Alan Peckolick – General Motors Logo
The General Motors logo was designed by Alan Peckolick in 1964 and is one of the most influential logos in larger businesses today. The underlined bold two letters G-M is a starkly simple design. Some of his designs were well known for having intricate flourishes and curls, and others were stark in their simplicity (Washington Post). It sort of reflects the IBM logo which was created around the same time. A few years after, in fact, IBM introduced stripes through the letters in its logo.
There are other versions of the logo as well including this one with more opacity and italics. Still tall are the letters giving the underwhelming amount of elements a chance to stand out. Even today, this logo would do well since it does the job of making it easily recognizable and differentiating from the rest.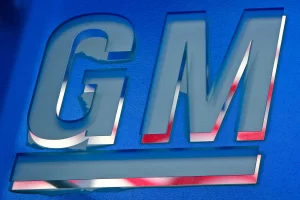 (Image Courtesy of Automotive News)
That is until the rest of the industry copied the design. GMAC, an insurance and mortgage company has a nearly identical logo if you crop the GM letters and underlined element. It's something so similar that GM could probably sue and win over.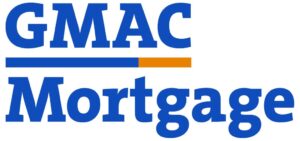 (Image Courtesy of Oaktree Law)
Peckolick was so passionate about design and seeing how much he cared about what typography can do for us in the future, it makes one think about what he would have thought about today's logo for General Motors. Still holding true to those blue and white colors, the new logo is all lowercase and the underline only floats under the letter 'M.'
And thanks to the many years of the GM logo being well-known and easily recognizable, they have simplified it to follow the oversimplification trend that companies like Apple and Adobe are taking.
Bibliography
Charniga, Jackie. "Alan Peckolick, GM Logo Designer, Dies at 76." Automotive News, 10 Aug. 2017, https://www.autonews.com/article/20170810/RETAIL03/170819984/alan-peckolick-gm-logo-designer-dies-at-76.
"Client Receives 2% Loan Modification from GMAC. Saves $700 a Month!" Oaktree Law, 11 Sept. 2020, https://oaktreelaw.com/news/blog/client-receives-2-loan-modification-from-gmac-saves-700-a-month/.
Schudel, Matt. "He Flunked out of Art School, Then Ended up Designing Indelible Logos for GM, Revlon & Pfizer." The Washington Post, WP Company, 10 Aug. 2017, https://www.washingtonpost.com/local/obituaries/alan-peckolick-influential-designer-from-madison-avenue-to-hollywood-dies-at-76/2017/08/10/ea33134a-7dd7-11e7-9d08-b79f191668ed_story.html.