Who's Who : Silas Munro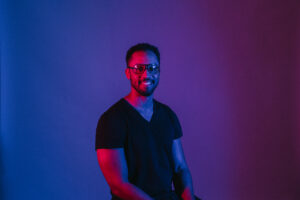 Silas Munro engages multi-modal practices in hopes to inspire people to be the "best versions of themselves in order to effect positive change on society as a whole." Munro is a full time Assistant Professor at Otis College of Art and Design. He teaches Communication Arts, Liberal Art and Sciences, Creative Action, and MFA Graphic Design. He is also a part of the Faculty at Vermont College of Fine Arts in the Graphic Design MFA program. Silas got his Master of Fine Arts (MFA) from California Institute of the Arts and his Bachelor of Arts (BA) in Rhode Island School of Design. Silas has been a visiting critic at CalArts, NC State, Maryland Institute College of Art, Miami University and York University.
Silas' work involves writing the book W.E.B Du Bois's Data Portraits: Visualizing Black America with Whitney Battle-Bapiste and Britt Rusert. This novel is an analysis of the work by W.E.B Du Bois, a black activist, that was presented at 1900 Paris Exposition. Their work was done to help readers see W.E.B's work through the African American lens and to describe the black experience in America through his work. Munro is focused on the unaddressed relationship between post-colonial design and marginalized communities. He focus'  on the relationship between the designer's personal identity and strategies they utilize, and how both interact with the communities they serve. He has publicized books, websites and exhibitions in Germany, Korea, Japan, America, and the UK.
Munro is a partner at the design studio Polymode has designed publications for many exhibits of Mark Bradford at the Venice Biennale and Jacob Lawrence at MoMA, to name a few. "Polymode is a studio that leads the edge of contemporary graphic design through poetic research, learning experiences, and making cool shit for clients in the cultural sphere, innovative businesses, and community-based organizations". There are two locations of Polymode: Polymode East, here in Raleigh NC, and Polymode west in Inglewood CA. Silas and the team at Polymode create and work with books, exhibitions, interfaces, publications, visual design, websites, workshops and writing. They do their work to "ignite change to create social and sustainable impact".
Silas is described by some as a hybrid graphic design practitioner as well as an educator. He aims to create and teach design that has empathetic and beautiful. Munro is based in Miami and creates designs and productions for many companies through a collection of medias; most of which have been award-winning. Throughout his work, he has held positions as Designer-In-Residence at NC State, Design Director at Housing Works in New York, and Design Fellowship at the Walker Art Center in Minneapolis.
-Bibliography-
https://www.otis.edu/faculty/silas-munro


https://bipocdesignhistory.com/Silas-Munro

https://www.oneclub.org/awards/youngguns/5/-bio/yg5-206-silas-munro