Finding Your Way: The Shoppes at Farmers in Boone, NC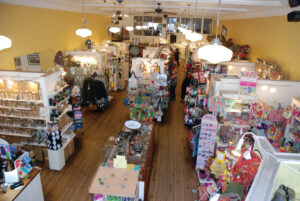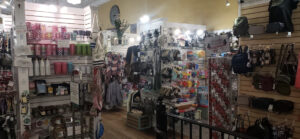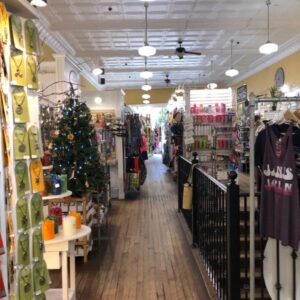 The space I chose to talk about is The Shoppes at Farmers located in Downtown Boone, NC on King St. This is a building I'm very familiar with, as my family visits Boone often and this is one of my favorite places to shop there. The building layout consists of booth-styled displays, with each booth or area featuring a different brand or product. For example, the first booth is jewelry, the second booth is Lilly Pulitzer, the third is Kate Spade, etc. It's almost like there are mini boutiques inside this one giant boutique shop.
Though I mentioned this is my favorite place to shop, the layout is NOT one of the reasons why. Though, I do appreciate how it is organized in a manner in which you can skip browsing through the brands you aren't interested in and move onto the ones you are, it is not laid out in a way that is easy to move through. This is due to the tight "hallways" between each booth, which barely allow one person to fit through, making it very difficult if there are slow shoppers in front of you (and also if you are claustrophobic!) Along the same lines, this can make you feel rushed while shopping as you may not want to feel like you are contributing to the problem. I use quotes for the word "hallways" because the walls separating the featured booths/brands do not reach all the way to the ceiling. This is a good thing as it helps the layout feel ever-so-slightly less cramped. Another thing that helps is the great lighting featured in the building, which can be observed in the images I used.
All of this is to say that though it is not particularly difficult to navigate through the building (i.e. it's hard to get lost), it could be way more enjoyable/less stressful of an experience. A suggestion that I would offer, is to decrease the number of booths in the building. Though that would mean less products and brands featured, I don't think that necessarily means less sales, especially if the decision was made based on which booths make the most money for the store.