The Space and Design of the Beverly Center Mall (California)
This sleek mall, known as the Beverly Center in Beverly Hills, houses many designer brands and unique boutiques which all seem to match their aesthetic. On their website, they describe themselves as having "Luxury, contemporary and fast fashion finds" which pretty much sums up the type of stores you will be able to find but this is also evident when you walk through their doors. The first thing to note about this building is the sheer simplicity yet elegance in the spatial layout and decoration.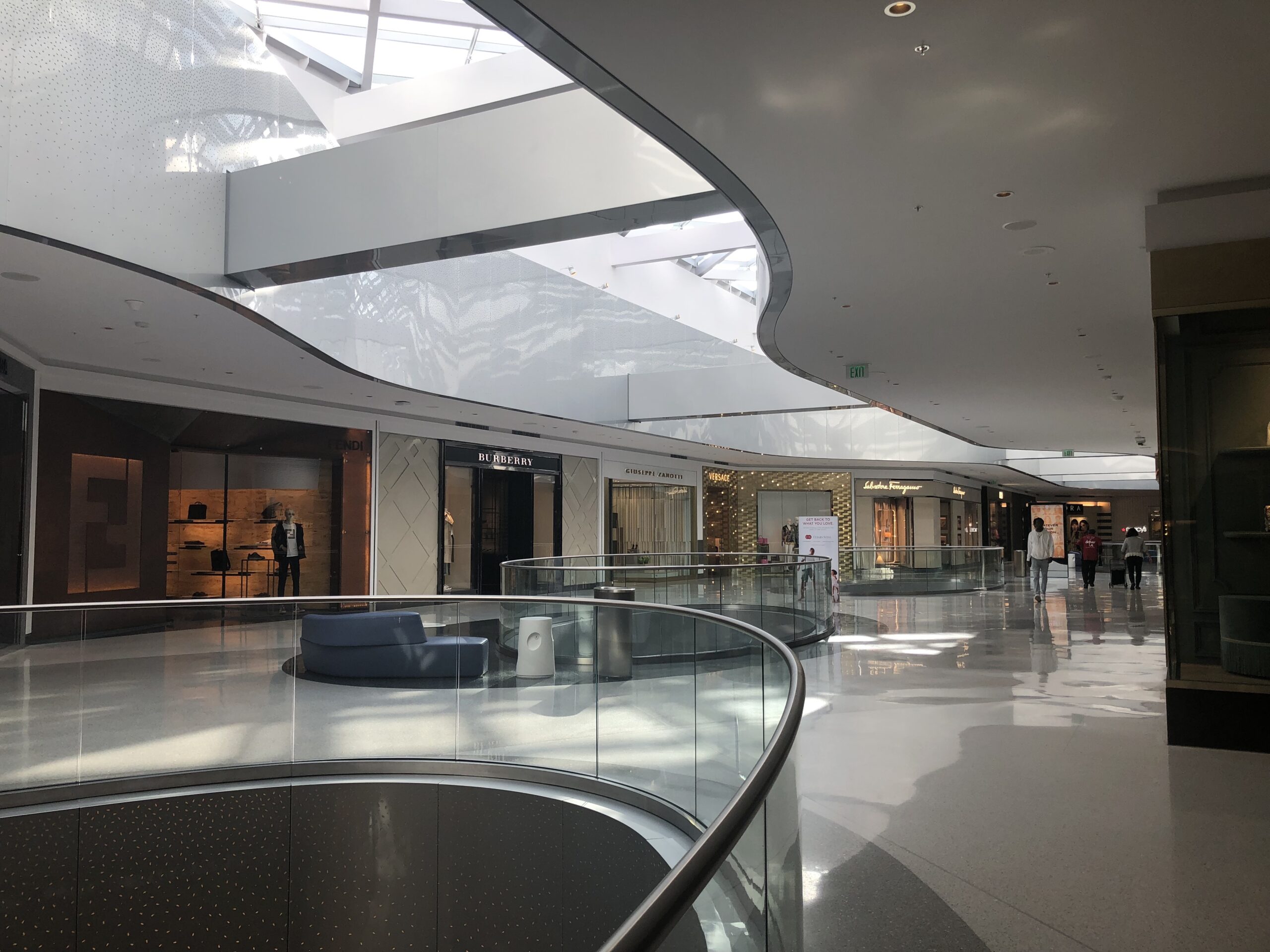 Designer brands definitely make their own contribution to the luxurious feelings but natural, bright lighting and white walls make you feel calm and allow you to browse for hours. The building has multiple floors, all illuminated by the floor-to-ceiling windows and shadow boxes on the highest level. Besides white walls, the mall also has accents of marble and gold which have been used to indicate wealth and status in the past so using these materials and colors to decorate all contribute to the luxurious vibes and calming atmosphere. The layout of stores and hallways is great as well since they're wide and spread; this prevents you from running into people and having ample space to explore stores.
There are certain areas of the mall with art such as the one below; this goes with the mall's modern style and adds a little bit of art to distinguish it from others. Unfortunately, this is one thing about the mall that I would change if I had the chance to. While it is a great place for an artist to gain recognition, it doesn't necessarily match the aesthetic of the mall. In my opinion, some of the art seemed very juvenile which contradicts everything I previously mentioned about luxury and simplicity. These exhibits were also placed near the entrance of the generic department stores so it interrupts the flow of the decor and almost makes it seem as if you were entering a completely different shopping center.