Mrs. Meyer's Clean Day Hand Soap
If you didn't already know about this hand soap– invest in bottle or two. You can thank me later.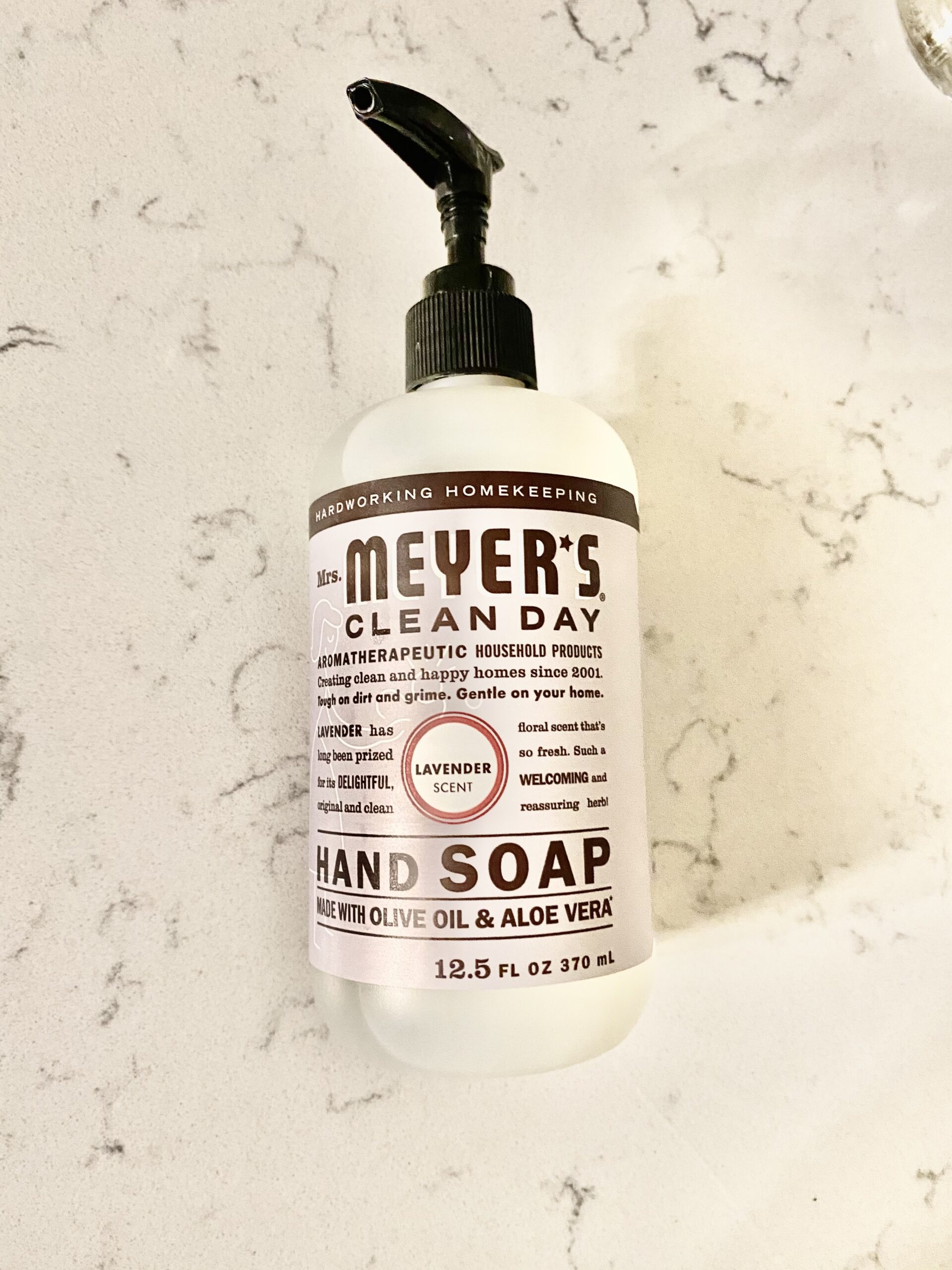 Mrs. Meyer's Clean Day is the epitome of great branding for hand soap. The label's graphic design is crisp and distinguishable organized by colors that coordinate with the fragrance of the soap. The typography of the label is far from uniform, but it works together in perfect harmony. The label is wordy, however it does a good job of accentuating words such as aromatherapeutic, delightful, and welcoming– who doesn't want this in their kitchen? This hand soap is distinguishable on the shelf of a grocery store. The purple and black label (as pictured above) coordinates with the lavender soap, while the teal label coordinates with the olive oil/aloe vera scent, and so on. Not only is this soap going to accomplish the task of cleaning your hands, but it's beautiful aesthetic value will adequately accessorize any sink! I guess you could say that this soap not only has great graphic design, but also has phenomenal user experience! 10/10, I recommend!