Snoop Dogg POUNDS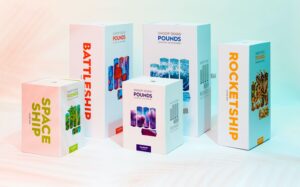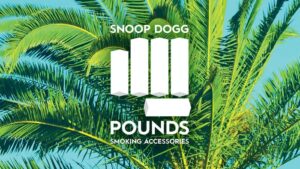 This project's client is Leafs by Snoop. This project falls under the food and drink sector and handled by Emily Oberman and a project team.
POUNDS is a line of glass pipes and smoking accessories from the rapper and entrepreneur, Snoop Dogg. Pentagram developed the brand identity, packaging, and messaging for the line that belongs to Snoop Dogg. Pentagram previously works with Leaf, which also belongs to Snoop Dogg, but POUNDS elevates the smoking experience which gives off the impression of an image that represents fun and a good time while avoiding clichés. POUNDS is a play on the "LBS" monogram of Leafs By Snoop.
POUNDS offers five unique water pipe designs, each featuring a stacked tube that is constructed to vaguely look like a spacecraft. The logo references the diamond facet shape in the Leafs By Snoop mark, extending five fingers to form a fist. The team added each bong type its own color, image, and spaceships-inspired graphic icon.
Instead of throwing the bong packaging away, Snoop wanted the POUNDS packaging to feel more special so the packaging is kept as a custom collector's box. The POUNDS packaging made with matte-finish papers, a think board for the box form, and a magnet closure with a ribbon pull to make the packaging feels luxurious and high quality. To add to the package, the printing is designed with silver metallic ink, the opening reveals a blast of colors, and the accessories along with the pipe are held in place by a mold that fits them.
Sources:
https://www.pentagram.com/work/snoop-dogg-pounds/story