Samsung Galaxy S8 Iconography- Eddie Opara's Team at Pentagram
Pentagram and the team at Samsung collaborated together to create a cohesive design interface for the Samsung Galaxy S8. Samsung wanted this new smartphone to carry its iconographic designs throughout the entire interface, so they turned to Pentagram, Eddie Opara, and his team. The goal was to create icons for the entire system, a design for the phone's helper assistant "Bixby" and a color scheme all based on the S8 smartphone design itself.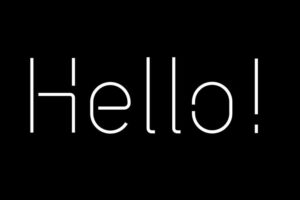 It was important that the design follow a form of consistency and modeled the organic, seamless design of the smartphone. The designers considered that the S8 screen extended past just the face and spilled over onto the sides as well. This led to a curved, line-like style that they developed called, "Light and Line" ("Samsung Galaxy", Pentagram).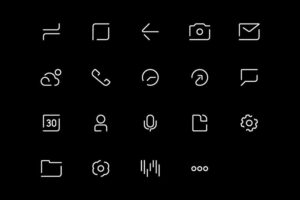 This style consisted of a single line broken in certain areas to where the icon was still recognizable, but also fit the sleek futuristic design of the phone. The designers focused on making the icon lines elongated so as to "reflect the graceful proportions and curves of the S8" ("Samsung Galaxy", Pentagram).
The team wanted the design to portray concepts that were "dynamic, contemporary and playful("Samsung Galaxy", Pentagram). This can be seen in icons such as the home, calendar, and files graphics. They, as well as the entire rest of the catalog, model the simple, yet modern design that Opara's team aimed for.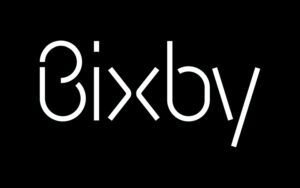 Along with the icons, the designers also worked to create a new color pallet consisting of red, orange, green, and blue that was used for the graphics as well as backgrounds for the smartphone. They also had a hand in the design for the "the S8's voice-based intelligent user interface" "Bixby" in that they took their "Light and Line" concept and applied it to the logo for the helper assistant ("Samsung Galaxy", Pentagram). Opara and his team made sure to provide Samsung designs that fit with their new smartphone model. They gave them a coherent, consistent iconographic catalog that could be scaled and reused again as part of the Samsung system as well as colors that can generate a plethora of beautiful gradients and a wordmark for their helping agent.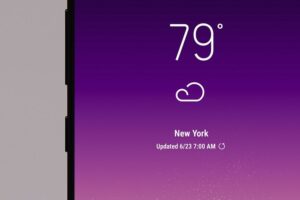 Bibliography
"Samsung Galaxy." Pentagram, www.pentagram.com/work/samsung-galaxy/story. 
Images from:
"Samsung Galaxy." Pentagram, www.pentagram.com/work/samsung-galaxy, Accessed 6 March 2021.