Navigating FL Studio
FL Studio is a software used to navigate through different sound samples and arrange them into what many would call music. It can be used for many other things, not just music. It can be used for audio editing, Audio creation, and audio mixing. It is one of many DAWs found on the internet (digital audio workstation) and they all help navigate through different sounds and samples. Using this software at first can be very intimidating, like many softwares. If you don't have any prior knowledge of audio mixing, or what certain things do, it can seem almost impossible to understand. After a lot of research and trial and error, I can say that I am very confident navigating through my sound library with this software. A seasoned pro or an audio engineer would be able to look at this software and understand it pretty well. It took me personally a long time to fully know the ins and outs of this software. it helped a lot that I had been using other "digital navigation software" before so I could get an intuitive grasp on how it worked. I use it to create music. I record, mix, and arrange music within this software. It is jam packed with features for creating certain effects and even mastering. The software is divided into three areas: the mixer rack (used for adding effects and mixing sounds),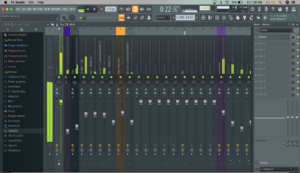 the piano roll (used for programing samples and sounds you would like to use),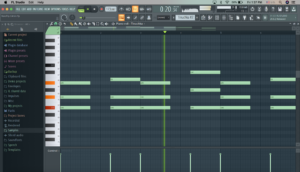 and the arrangement panel (where you place your patterns in a linear order)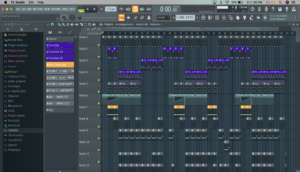 . They all serve different purpose and it's very important to understand them all in order to operate the software. The arrangement panel, which can be compared to the timeline in premiere pro, player linearly left to right. There are various tracks organized vertically to layer sounds, and they can be placed indefinitely toward the right. The only suggestion i have for this digital navigation software would be to have a section built for describing what each button does, so someone who is not so great at learning software can have a good time using it.