Brecotea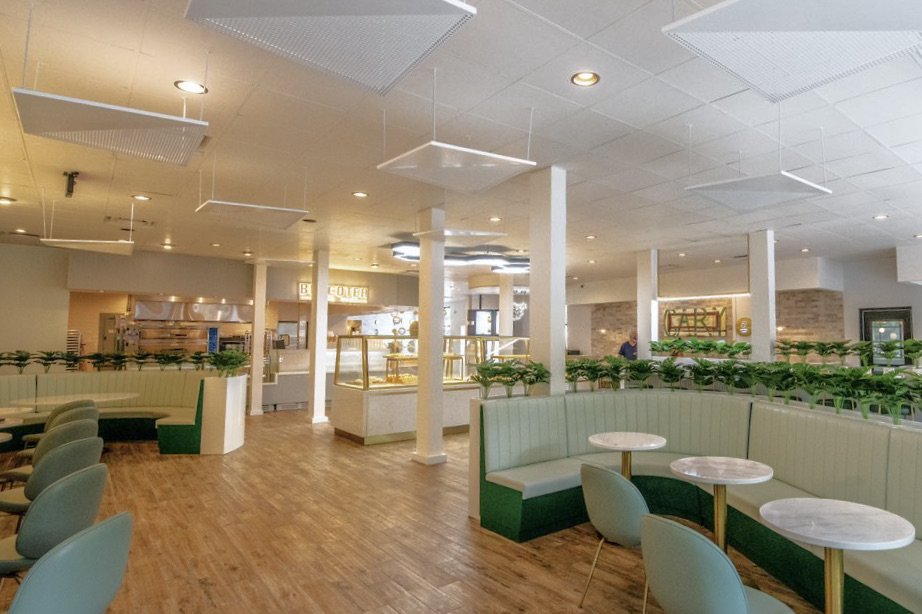 Brecotea is a popular bakery cafe located in Cary, NC. Once I walked in, I noticed the fresh and modern look from their interior design. They chose to have reflective materials like metals on most objects: tables, marble walls, arms and legs of the chairs, and so on. Since the colors they used were mint, white, and gold, the vibe felt somewhat cold. It seemed like an aesthetic cafe version of a fast-food restaurant where they make you feel like you have to leave soon. Also, the signages hanging on each wall, which have metal material and lights glowing out from them, gave me a modern but cold mood. However, I liked how I felt like I was in an urban city.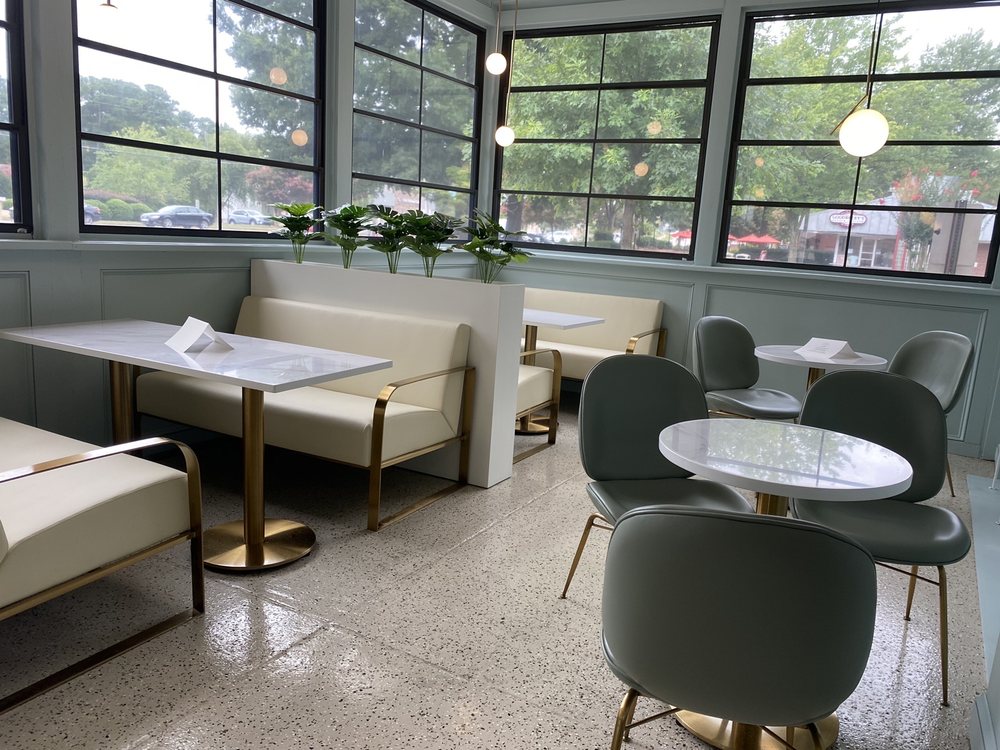 Despite those choices they made, the lightings and decorations added some warmth to the cafe; they had warm and soft white-colored lights hanging down from the ceiling and in the display, and had plants where customers can view easily. I believe the scent of bread also creates warmth in the cafe. Additionally, they have a green-house-like enclosed patio where it makes you seem like you are isolated from the cafe; fewer customers talk in the room as the conversations can be easily heard. This patio feels more private, which gives a warm and cozy vibe, than the open space outside of this room.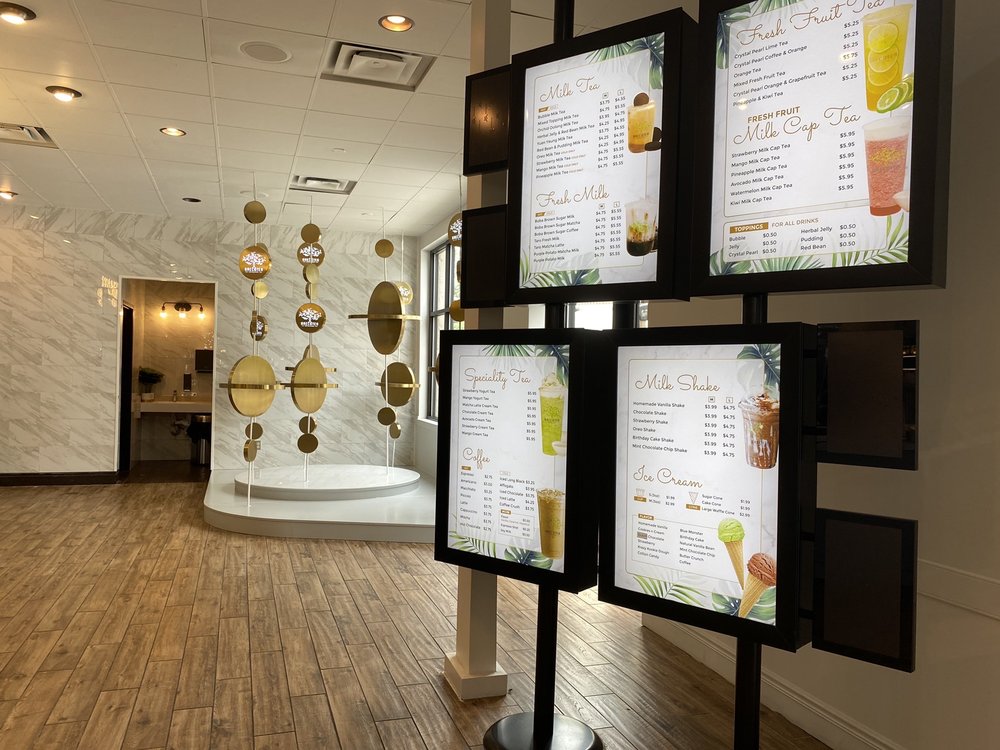 The cafe Brecotea has a baking studio in the open space where customers can see. All of the baking machines are visible, which makes customers entrust what they are consuming. Although, one thing I would like to change in Brecotea is the arrangement. The drink menu is facing towards the cafe counter, not the customers walking in. The bakeries displayed in the middle of the cafe. Some of the desserts are "hidden" where it is hard to notice if you are ordering the drink. The layout of this cafe makes me uncomfortable when ordering. I believe the ordering system would be much better if bakeries are right in front of the entrance, the menu placed near the counter facing the customers so you don't need to look back to see it again, and other desserts are near the cash register where the customers can view them easily when they are ordering.