Target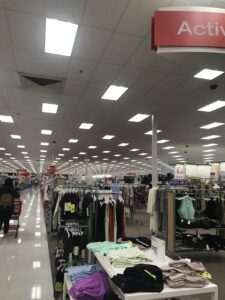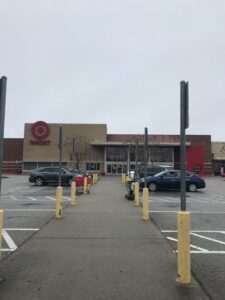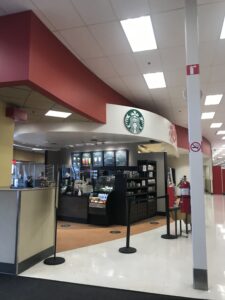 As I navigated through the popular store Target, I came across several realizations involving its design. The vibe that it gives off is a fun and welcoming one. The red and white theme and the fun dog mascot compels shoppers to want to spend time at this store. The fact that the store also has a Starbucks and an area to purchase snacks, such as popcorn or soft pretzels, further causes the shoppers to feel right at home in the store.
The bright fluorescent lighting in the store makes it have a light and airy vibe opposed to a darker vibe that would have been given off if there was minimal lighting. The photos of models in the clothing and accessories gives the shopper visual cues of happiness since they all are smiling and laughing. I think that including these images is a smart move by the company and I would not make any changes. If I had to change one thing, I would only suggest for the stores to include even more pictures of the models in the store to enhance the affect it gives off to the shoppers.
The bullseye logo as well as the big red balls at the store give off a playful theme. One that appeals to people of all ages and all backgrounds. The Target store that I went to had a red font that was bold and in all caps. This type of strong font is beneficial because it has the ability to capture people's attention from long distances. The bright red and boldness is sure to catch everyone's eye from afar. While I am a fan of the red and white theme, it may be beneficial for Target to try to add in additional colors to make the store even more colorful. This could make the audience appreciate the fun and spunky theme of the store even more. I thoroughly enjoyed my experience at Target and believe that shoppers truly have fun when they go to this store.