Navigating Rocky Gap State Park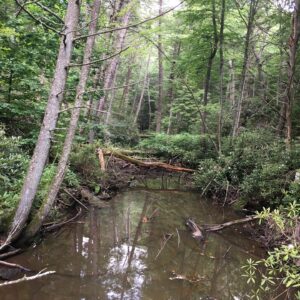 Going to Rocky Gap State Park in Maryland was a brand new experience to me in 2020 and let me say the views were stunning (however, a fatal flaw is that this a natural location, but it was the only public space that I had pictures of). The park in itself is made up of 3 sections, a casino, an area full of log cabins, and an area for pitching up tents and classically camping. The park takes place in the mountains in Maryland next to Lake Habeeb. The place gave off very calming vibes throughout the whole trip as the man made structures fit in with the natural aspects of the park as where I stayed had no structure that was massive or gave off a ton of light (the casino was on the exact opposite side of the lake as far away as possible from us) so you genuinely felt like you were camping alone in the woods. Everything was also made to look like a log cabin or something stereotypical that you would find in the mountains.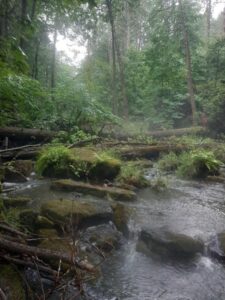 The nature trails also lead to many stunning views and were clean and easy to stay on track for the safety of the park goers. They would also have signs at any intersection with trails so then would not get lost. Rocky Gap State Park was very accommodating to a person who has never camped before. The hiking was fun with plenty of wonderful views while also feeling safe at the same time. They never had any massive showings or bright lights anywhere so it truly felt like I was breaking away from society for a week and just kicking back and relaxing. There was no civilization or any kind of infrastructure about 5 miles in any direction of the park so even though a lot of the area had been converted to appeal to tourists (the place where my group was camping was about a 10 minute walk from the lake) it still felt like I was isolated from the rest of society for a week. The park gave off a calming vibe upon driving into the park and it successfully filled it in the way it was decorated, displayed, and setup. The whole idea and setup of the park are executed perfectly.