Navigating Coco Bongo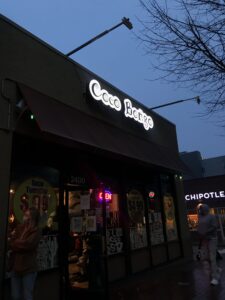 Coco Bongo is something that most students would consider an NC State staple. Every Tuesday between the times of 7:30pm to 9pm I can be found within the walls of Coco Bongo accompanied by around 4 to 5 other girls. The environment inside Coco Bongo is full of culture, life, and excitement, I wouldn't consider it to be your typical Mexican restaurant.
When you first enter the front doors, it's very obvious that you're immediately meant to step into a different culture, or even a different place entirely. With cultured music playing in the background, every wall covered with Mexican art and decor, and the delicious food you see on each table, you instantly feel dispersed into the culture and completely different environment that doesn't exists anywhere else on Hillsborough street.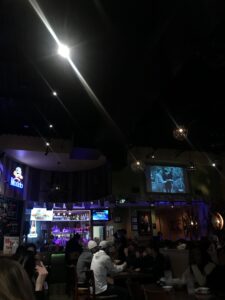 The pops of color that fill the room, along with the hanging colorful lanterns that add to the mood, and fruity cocktails that decorate the back chalkboard all add that fun and excitement that college students expect when walking into their favorite Mexican restaurant. No matter how well thought out the interior of Coco onto was, there's a sense of chaos and sensory overdrive that the decorations give off. Rather than this creating an overwhelming sense that may make you anxious or claustrophobic, it adds to the entire experience and even the fun. One design choice however that I don't agree with is the array of flatscreen TV's that boarder the top ceiling around the restaurant.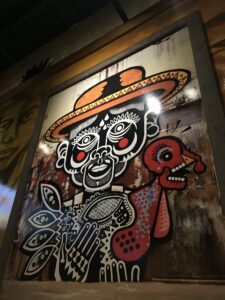 I personally think this contrasts with the rest of the environment, however I do understand why the designers made this decision, it portrays the feeling more of a sports bar rather than a fun and lively Mexican restaurant.
Out of all of the students, staff and tourists who find themselves at Coco Bongo at at least one time in their life, I can assure you a resounding amount of them enjoyed not only their experience but also their environment. And for those who have unfortunately never had the opportunity to experience everything that I have just mentioned, I urge you to clear your next Tuesday night schedule and make your way to the one and only, Coco Bongo on Hillsborough Street.