Exploration of NC Museum of Natural Sciences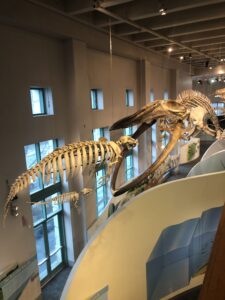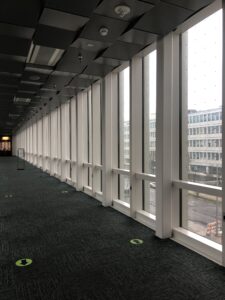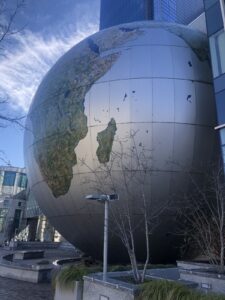 The NC Museum of Natural Sciences is located in downtown Raleigh. It was established in 1887 and has grown to be the largest museum in the southeastern United States with the establishment of its new building. The museum itself is separated into two different categories, natural sciences and technology. The museum establishes its topic of natural science in the main building by surrounding its guests with natural objects from North Carolina such as provocative and elaborate displays of natural plants and animals. The first floor is separated into natural and aquatic life such as sea horses displayed in small aquariums and whale skeletons found along North Carolina's beaches which have been displayed from the ceiling. This gives the public the sense of being emerged within the display and making the user become more interested in the things that surround them whether they are a child or adult. The museum also places living animals related to the subject around visitors at various heights, some with glass partitions to allow children of different ages to learn from and view displays themselves. As one of the United States' largest museums, children are also very important to the success of the museum, and this is another reason it makes special accommodations for them, unlike other nonprofits or organizations who only try to draw in the interest of adults. The Museum continues with its theme of full immersion with surrounding sounds of ancient life and hands-on activities for children to learn and grow. This relates directly to the different ways in which children learn; audio, tactile, visual and kinetic. The museum is dedicated to spreading the knowledge of science and technology to the public and this is the reason they have made sure to include every type of learning within their exhibits. 
The museum separates itself into two buildings connected by a large glass bridge and a rooftop walkway. The glass bridge is separated into individual panels, each panel with holes to allow birds to recognize the wall, attributing to the museum's preservation and admiration of life. If you choose to include a visit to the adjacent building you can access it by using the walkway.  As you walk across there is a timeline that begins during the beginning of time and has displays of animals during that time period which then extends to animals of the present day signifying the adjacent buildings theme; present-day technology. The museum completes its final goal, to encompass the interactive user experience, through a hollow globe, quite literally surrounding the visitor within the dome, where presentations, movies, and images are displayed.