Mother Knows Best
 The trope I have chosen is Mother. A mother represents an individual's female parent who ultimately helps protect you and gives you life. This can be shown in the example above. However, in these next three examples shown below, a mother will be represented or perceived in a new way based on what is being depicted in the picture.
 Trope 1: This example is a Red Cross propaganda poster named The Greatest Mother in the World. This poster was created in 1918 by Alonzo Foringer, an American engraver and illustrator. To give a better context of this image, 1918 was one year after America had joined the war and was when this propaganda was officially published. War had been long and brutal, squeezing out every bit of hope left. This poster was in a way, a last opportunity for help and support from those back home. Not only where supplies and volunteers called upon, but so were women.
This propaganda poster is depicting a Red Cross Nurse carrying a wounded soldier. While holding the soldier in her arms, she gazes beautifully towards Heaven. This reminds the audience of Mother Mary. To explain further, this can be compared to Mary embracing her dead Son, Jesus Christ. This creates a sense of levelness between Mary, a wonderful mother, to a nurse, or in other words, women as a whole. This encourages and empowers women to support individuals no matter the circumstance. Countless of women stepped up to the plate and dealt with death and sickness. However, they were strong and in a way, treated each person or soldier as their own. She displays the power of protection that America has for us, along with strength and beauty.
 Trope 2: This example is an advertisement for pampers, depicting a mom with her newborn. The ad is trying to promote diapers that are going to be most comfortable for babies. On a deeper level, it symbolizes the responsibilities a mother has and the assurance that her baby will be safe.
Something beautiful I would love to point out is the comment on the ad, which says, "Love at first touch." I love this sentence so much because it refers to two things. not just one. First, it can refer to the first touch of a mother with her newborn. Secondly, it can refer to a babies first touch to their first diaper.
Overall, you see the unconditional love that the mother has for her newly born baby. Nurturing her baby is her top priority.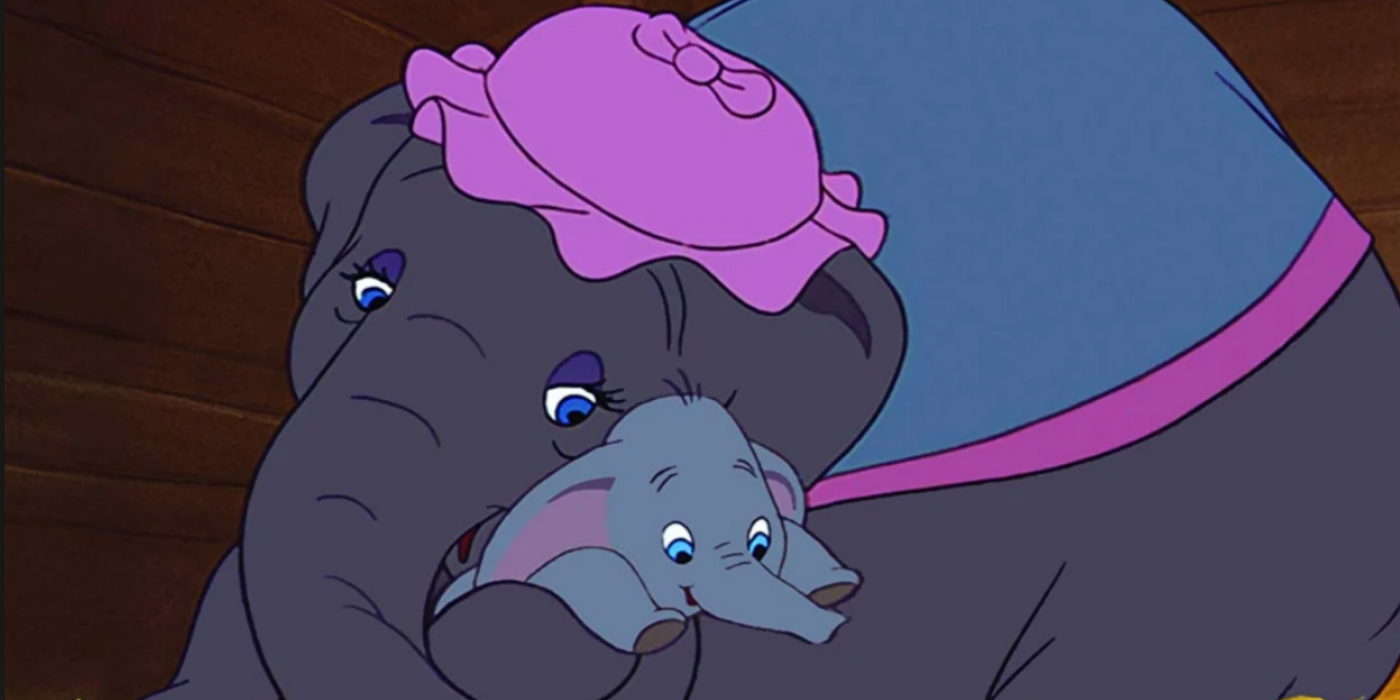 Trope 3: I chose this cartoon of two elephants, which includes a mother and child. I love this cartoon because it shows the motherhood between animals. In the wild, mothers protect their babies with their lives just like humans. Wild animals at times must fight other animals, and ultimately sacrifice themselves in order for them to escape.
In this particular cartoon, the mother elephant wraps her trunk around Dumbo. This creates a sense of security and warmth. Closeness can also be depicted in this image which can be taken literally or even on a relationship scale. I personally see sacrifice from this cartoon through the act of wrapping her trunk around Dumbo. This tells me that whatever problem comes there way, they are going to have to go through the mother first. She isn't going to give up without a fight when it comes to the protection of her baby.
https://medium.com/@criordan7359/for-the-love-of-diapers-9fcf7f2ba80