Chauncy Pro Regular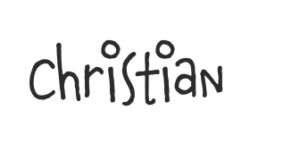 Designer Chank Diesel of Chank Co (1996), created this font along with several other typefaces. Diesel created these typefaces out of his home office in Minnesota. He strives to achieve characteristics such as "humor, strength, and personality" in his typeface family. 
I chose this font to represent me simply because it challenges traditional fonts. This font demands to be appreciated due to how much it stands out from other fonts. Chauncy Pro Regular fulfills the intention of a font, which is to create a legible sentence, but it does this task with style. The mixture of capital and lowercase letters thrown together in disarray to form a sentence is nothing short of a chaotic masterpiece. This font is fun yet versatile, and likes to stand out.  Much like me! 🙂 
Chank Diesel's vision of this font lived up to his standards— there is no lack of personality in this typeface!
https://fonts.adobe.com/fonts/chauncy#about-section