Food & Design
This time I want to share an interesting design competition that you have to use the local food in each country to make the national flags. This design shows the sprits of design that everything can be used to design. Design is not limit by using just a pen and paper to draw but use everything you want to design something that inspires and entertains people. Moreover, this design not only shows how flexible the design is but also tell us what are the famous local foods in each country.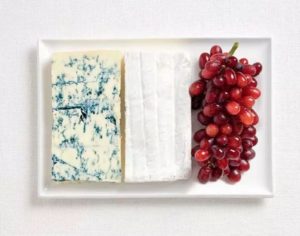 The first one I would like to share is "France". It uses blue cheese, cheese, and grapes. Cheese is really popular and famous in France, blue cheese may be the most special one for the smell is really like the foot odor.
"Greek" uses the black olive and goat cheese.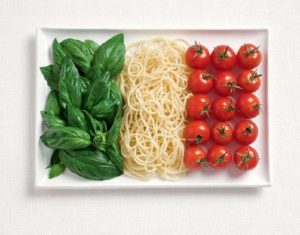 "Italy" uses the basil, spaghetti, and tomatoes which are the most popular ingredient to make spaghetti.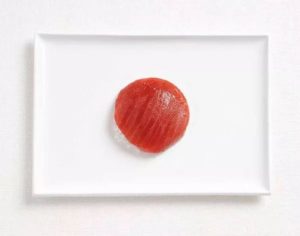 "Japan" uses rice and tuna sashimi. Those are the foods that Japanese eat every day, it is fresh and tasty.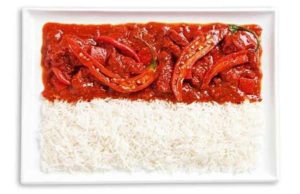 "Indonesia" uses red pepper curry and rice.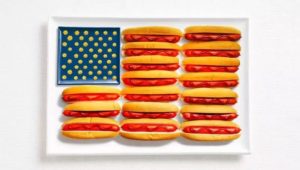 "America" uses hot dogs and mustard sauce.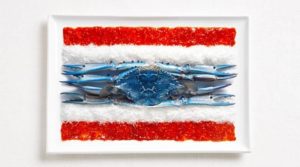 "Thailand" uses sweet pepper sauce, shredded coconut, and blue crab. Thailand is famous for its seafood and coconut.    
Those are the food & design I want to share with you. I surprisingly see the foods that we eat every day can have this magic. Maybe the magic is not from the food but the designer who creates those. I think everyone can be the designer as long as you have the eye that can find the beauty around you.