Sheila Levrant de Bretteville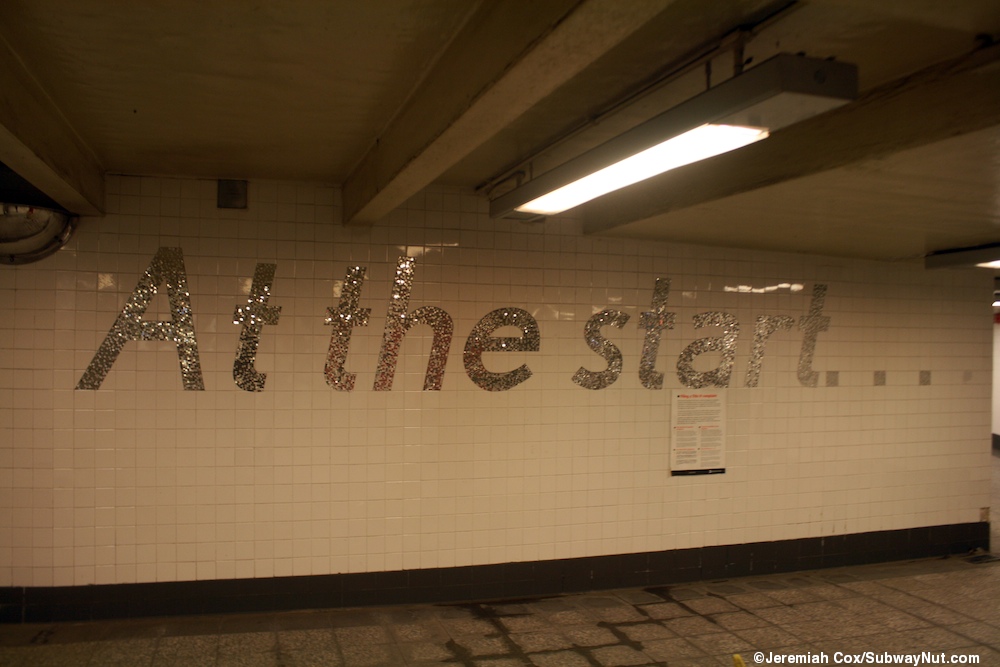 In 1999, Sheila de Bretteville redesigned the flooring, walls, and railings of 207th Street Subway Station in Manhattan for the MTA Art for Transit Office. She was inspired by the interviews of subway goers as well as the song "Take the A Train" by iconic jazz musician Billy Strayhorn. From the song, she repeated the capital letter "A" motif in the distinct phrases that correlate with the entrances and exits for the station as well as hidden A's throughout the tunnel. With two simple phrases, de Bretteville was able to capture the essence and the mindset of the people in the subway, whether they were starting their journey for the day or returning from it.
"At the start… At long last…"
The New Yorkers who walk past this display have the leisure to continue their walking without missing such a prominent statement or disrupting their travel and are still able to absorb and observe the art of the simple design. The simplicity is reflected in the clean color palette, the explicit use of sans serif font, and the consistency throughout the design. It is possible that de Bretteville wanted the user to ponder their journey, realize the impact of repetition, of journeys that begin and end in the same place, which seems to mean that little progress was actually made. This correlates directly to de Bretteville's ideas about design: that the art of the design is the vast range of interpretations and the distinct variations in ideas that spark conversation are the real goal behind the work. Wondering what a piece may mean or symbolize and coming to new discoveries, whether personal or taught, achieves the influence of her design.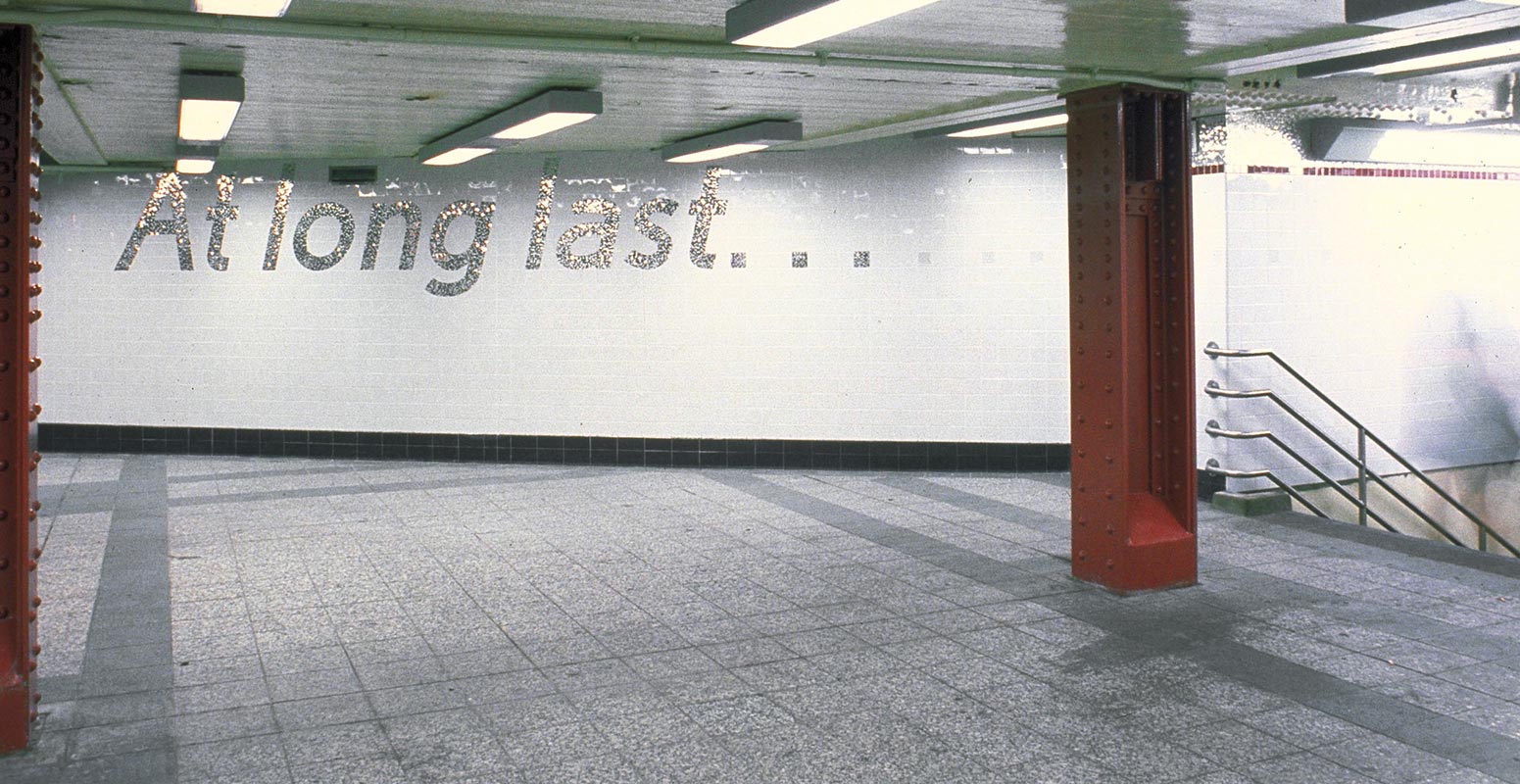 https://www.itsnicethat.com/news/sheila-levrant-de-bretteville-interview-on-community-020617
http://subwaynut.com/ind/207a/art/
Brogan Williams