Windows 8- Paula Scher
In 2012, Paula Scher began working with Microsoft to reimagine the Windows logo. Scher had been working as a partner at Pentagram, the world's largest independently owned design studio, for two decades. Microsoft wanted to update their interface aesthetic in alignment with the release of their new operating system, Windows 8. As technology developed over the years, the logo had transitioned away from its founding roots. Better processing systems and more advanced graphics led the design to become more detailed and include more colors and gradients. While this was successful at demonstrating the rendering capabilities of the time, it made the logo feel too busy and took away from the message Windows represents. Microsoft named the system "windows" as a metaphor for technology moving people through barriers and into new dimensions. According to Microsoft, "Microsoft and Windows are all about putting technology in people's hands to empower them to find their own perspectives" (1). This meaningful connection was lost after Windows 1.0 as the original straight lines were replaced with curved ones, most likely to create a dynamic effect. These curved lines made the logo appear like a flag instead. Scher made this observation as soon as the development process began, asking "Your name is Windows. Why are you a flag?" (2). Scher decided to return to the original approach and use a simplified window, displayed in perspective, to emphasize the connection between the two. She opted for a hand drawn perspective rather than a computer generated one and kept the logo very simple so it was versatile and could be put in motion, rather than drawn to appear in motion. This project demonstrates Scher's ability to work with a variety of styles from dynamic and bold like the Public Theater, to clean and minimal like the Windows logo. Her versatility and ability to develop unique design solutions based on the specific consumer market distinguish Scher as an influential graphic designer.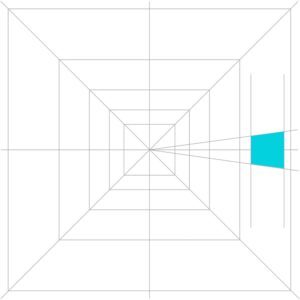 Bibliography
"Redesigning the Windows Logo."

Windows Experience Blog

, Microsoft, 8 Nov. 2014, blogs.windows.com/windowsexperience/2012/02/17/redesigning-the-windows-logo/.

"Windows – Story."

Pentagram

, www.pentagram.com/work/windows/story.
Images
https://pentagram-production.imgix.net/4e44ce98-39df-4d63-81ab-c2b6bfa38a60/ps_windows_12.jpg?w=740&q=70&fm=jpg&auto=format&dpr=2
https://pentagram-production.imgix.net/4e44ce98-39df-4d63-81ab-c2b6bfa38a60/ps_windows_11.jpg?w=2000&fm=jpg&q=70&auto=format