Stanley Mouse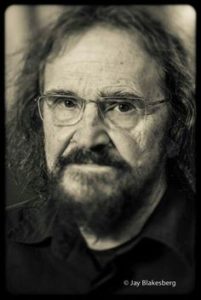 Stanley Mouse was born in Detroit Michigan in the year 1940 with the name Stanley George Miller. He ended up adopting the name Stanley Mouse later in his life. Growing up in a household with a Disney animator for a father led Stanley to develop an intense passion for art. This passion slowly grew in Stanley throughout his time in school. He was a quiet student that used drawing as an outlet to cure his boredom in class. His love for art and creation molded him into a distracted student that would rather draw than pay attention to his teacher's lectures. In middle school and high school, he constantly doodled sketches of a variety of things including monsters and rodents. These drawings helped Stanley earn his nick name and pen name, "Mouse".
As Stanley got older his artistic talent improved and he discovered the art of graffiti. He then began to change where he created his images. Becoming more mischievous with age, he traded in paper drawings for graffiti on the walls around his high school. His bold decision to make his art at a larger, more public scale led him to being expelled from the school he attended. This event and his obvious love for art ended up placing him into a new school, Detroit's School for the Society of Arts and Crafts. In 1956 he started his training at his new school. Although, it didn't take long for Stanley to become bored with his life drawing and painting classes. Because of this boredom, he ended up dropping out not long after he enrolled. He then discovered a new form of artistic medium, the airbrush. Being a motor city native, he began using his airbrush to pin stripe and paint cars. Along with this he became very talented at painting flames and letters. He then turned to using the airbrush to paint posters and t-shirts, selling them via mail order. Around this time, he was traveling around the country attending hot-rod shows where he would sell his popular airbrushed t-shirts. He did this for 8 years before he decided there was more he could do.
Eventually he packed up and left Detroit to move to San Francisco where he met a fellow artist, Alton Kelley. Mouse landed a job with Family Dog, where he collaborated with Kelley on promotional posters. This collaboration went on for a while before Mouse decided to go back to his hometown. He escaped to Detroit for a short period of time to avoid being drafted into the military. After his time away, he returned back to California in time for the 1966 Trips Festival. The three-day event "brought together the city's diverse underground arts scene, including rock music groups, experimental theater performers, dance companies, light show artists and film producers." The festival featured a psychedelic promotional poster that quickly caught the eye of Stanley. This poster inspired him and soon after the end of the event, Mouse went back to collaborating with Alton Kelley on their own posters.
Kelley was in charge of selecting images and creating collages. Mouse took the job of lettering the posters and handling the technical details of the poster's creation. Their works were often inspired by contemporary commercial and pop graphics along with nostalgic photos of past American events. Their style and efficient collaboration made for posters that exemplify both designer's personalities and strengths. Their posters also caught any viewer's attention and provided a visual that they could connect with. Between their time at Family Dog, Mouse Studios, and individual projects on the side the duo collaborated for 15 years. During this time they created innovative  work for a variety of important clients, making them generally known as two of the most sought after designers of their time. Because of this they had a big part in developing one of the most significant art movements in recent history. Working for many of the most well known companies, bands and events made their work some of the most notable designs of the late 20th century. Some of Mouse and Kelley's most noticeable works include the Grateful Dead's skull and roses motif and the Zig Zag rolling paper advertisement. The Duo split from each other in the late 1960s. In 1970 Mouse returned to his birthplace of Detroit for an art show of his work at the Detroit institute of art.
Around this time he traveled to London for a project that brought him back to one of his old passion, painting cars. After seeing Stanley's poster design for the band Cream, Eric Clapton was impressed. He was impressed to the point he knew he wanted some of Stanley's work. Clapton contacted Stanley and asked him to work on a project for him, painting his Rolls Royce. While still in London, Mouse worked on a few other projects including art for the Beetles and Blind Faith. After his time abroad, he returned to the United States where Alton Kelley was waiting with another project to collaborate on. When he returned, they began working on the signage for Woodstock. Soon after this Kelley and Mouse continued to collaborate on an album cover for Jimi Hendrix. Because Hendrix died before the album was complete, the duo never completed the cover. Although, they still used the art for other album covers for  the band Journey. The duo continued to work on album covers and rock memorabilia until 1980.
Early in the 1980's Stanley moved to New Mexico where he continued to work on music related art for the majority of the decade. During this time he discovered a type of art he had never done, fine art. In the early 1990's he began having liver trouble, leading him to a liver transplant in 1993. The operation was paid for by Mouse's long time clients, The Grateful Dead. The band fundraised to help the man that had done so much for them and the artistic movement of their time. Today he continues to design and paint in his home in Sonoma County, California.
Citations:
Stanley (Mouse) George Miller. (n.d.). Retrieved from http://historygraphicdesign.com/component/content/featured?id=featured&start=110
The Trips Festival explained. (2016, January 15). Retrieved from http://experiments.californiahistoricalsociety.org/what-was-the-trips-festival/
Nstanca7. (2014, April 07). Stanley Mouse and Psychadelic Art. Retrieved from https://nstanca7.wordpress.com/2014/04/07/stanley-mouse-and-psychadelic-art/
Ankeny, J., & Ankeny, J. (n.d.). Stanley Mouse | Biography & History. Retrieved from https://www.allmusic.com/artist/stanley-mouse-mn0001838603
Biography. (n.d.). Retrieved from http://www.mousestudios.com/section/biography
Photos:
https://www.rhino.com/product/zig-zag-man-lithograph
https://www.pinterest.com/pin/111886371969140422/
https://www.pinterest.com/pin/784189353839915418/?lp=true