Eddie Opara
        Eddie Opara is one of the twenty-three owners of the Pentagram, the world's largest independent design consultancy. His presentation for NC State's College of Design spanned various aspects of his work over the expanse of his successful career and gave the audience lots to take away from it, no matter the age or design discipline.
        When trying to explain what his career of graphic design entails, Opara said he discovered that it was more of an expansive spectrum than a timeline or list. The spectrum Opara illustrated listed the following words: neutral, variable, adaptive, entropy, speculative, spectacle, failure, agenda. These words all define a different objective that would serve as the main or secondary motivation for a specific project depending on the client and the circumstances. However, Opara specified that no matter which of those terms he focused on for a project, his design process included research, experimentation, play, curiosity, creativity, and character. Originally, I was surprised to hear the words "play" and "curiosity" because those were two concepts that my very own studio professor, Derek Ham, had lectured about early in the semester. Derek was urging us to get rid of all of the rigidly structured processes taught to us in the public school system and learn to just play and be excited about discovering – and Opara said the exact same thing! It excited me to great lengths to learn that real professionals in the field preached the same beliefs of design that I was learning to grasp and practice on my own.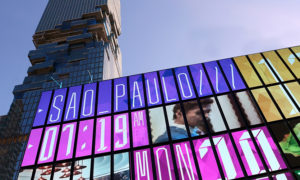 Of the projects that Opara discussed in Burns Auditorium, there were a few that stuck out to me personally. I was reminded by Opara's project designing the outer display for a large building covered in screens that graphic design today can span so many vast mediums. The MahaNakhon "Cube" in Bangkok is an amazingly large scale piece of work that was jaw-dropping; full of imagination and wonder. The iconic nature of such an influential piece of work is hard to wrap my head around. Opara was successfully able to influence thousands of passersby – who I'm sure were unable to avoid looking at such a spectacle – and influence them to be excited, to grasp their own curiosities.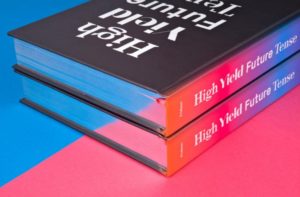 Another project that caught my attention was Opara's design for High Yield Future Tense, a book about stocks, strategies, the stock market, and economy in America. He had to devote extensive amounts of time to research and communication with his client for this project because his team was determined to understand the concepts they were teaching enough to be able to simplify the concepts and present them in an attractive way. Opara's approach for such a normally boring topic for most is what is so ingenious about it; he told the client that their project should be as attractive as sex in order to make it stand out and fulfill its purpose. So, ultimately, Opara created a pornstar of a book, full of a distinctly bright color palette, loud designs, rainbows, metallic features, and a cohesive setup.
Opara also discussed projects for Nike and Lululemon that were remarkable because they adapted so well to the already-memorable and distinctive branding of each company. He showed the audience the value of flowing and molding to fit the design language of an incorporation's identity, while still bringing fresh content to the table. Opara's designs are remarkable for a reason: they are a part of modern design history.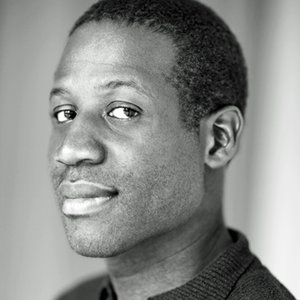 Brogan Williams