Mestalla Stadium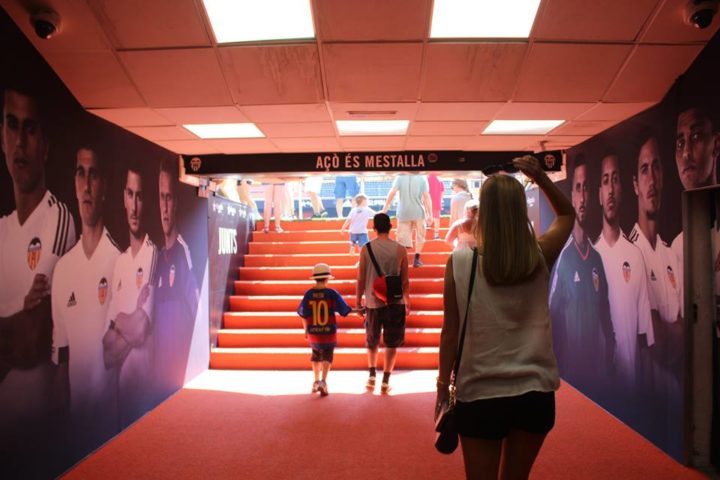 For this project I chose the Mestalla Stadium in Valencia, Spain. It is the home stadium for Valencia's soccer team, Valencia C.F. I visited this stadium while studying abroad two summers ago and was blown away by its unique look and how the stadium exhibits the Valencia C.F. brand.
The stadium was located close to the old part of the city and is fairly large. It can hold about 50,000 people in it. All over the stadium you can find the team colors of blood orange, black, yellow, and blue. The interior parts of the stadium are mostly black and blood orange, and have images of the team members all over the walls. It is fairly dim inside due to the black and blood orange walls. The display cases are fairly lit and more attention is brought to them due to the dim interior. The most lit places inside the stadium are the dressing rooms and the press room. Once you walk outside to the soccer field itself, it is brightly lit with almost all of the seats being either blood orange, black, or white. The first thing you notice is the seats are painted to form a giant bat with the letters "VCF" in white on the inside of it. All over you can see the logos of the teams' various sponsors.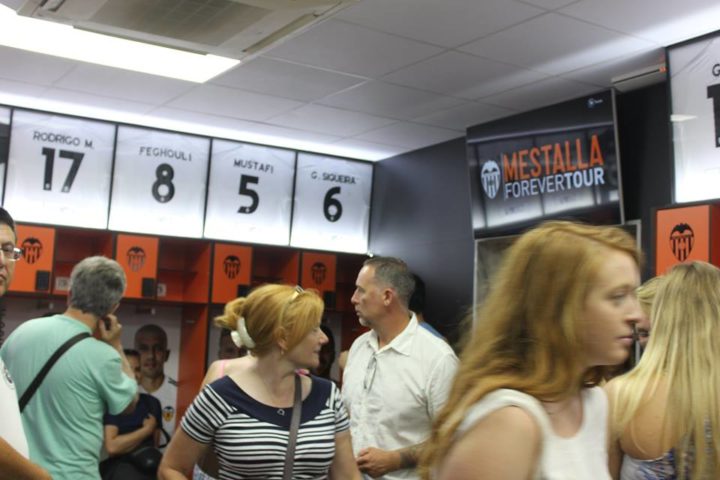 All of these choices such as color and lighting, are meant to reflect the brand of Valencia CF. The colors used all over the place are the team colors. The bat itself in the stadium has a huge significance because not only is it seen on the soccer team's emblem but it can also be found on the emblem of the city of Valencia itself. Because Mestalla Stadium is the home stadium of Valencia C.F., every design choice made for this stadium was made to reflect that and show to anyone who visits this stadium that they are in Valencia C.F. territory. All in all, I think that the designers did a very good job in doing this and I cannot think of anything that I would change in this stadium.