Musart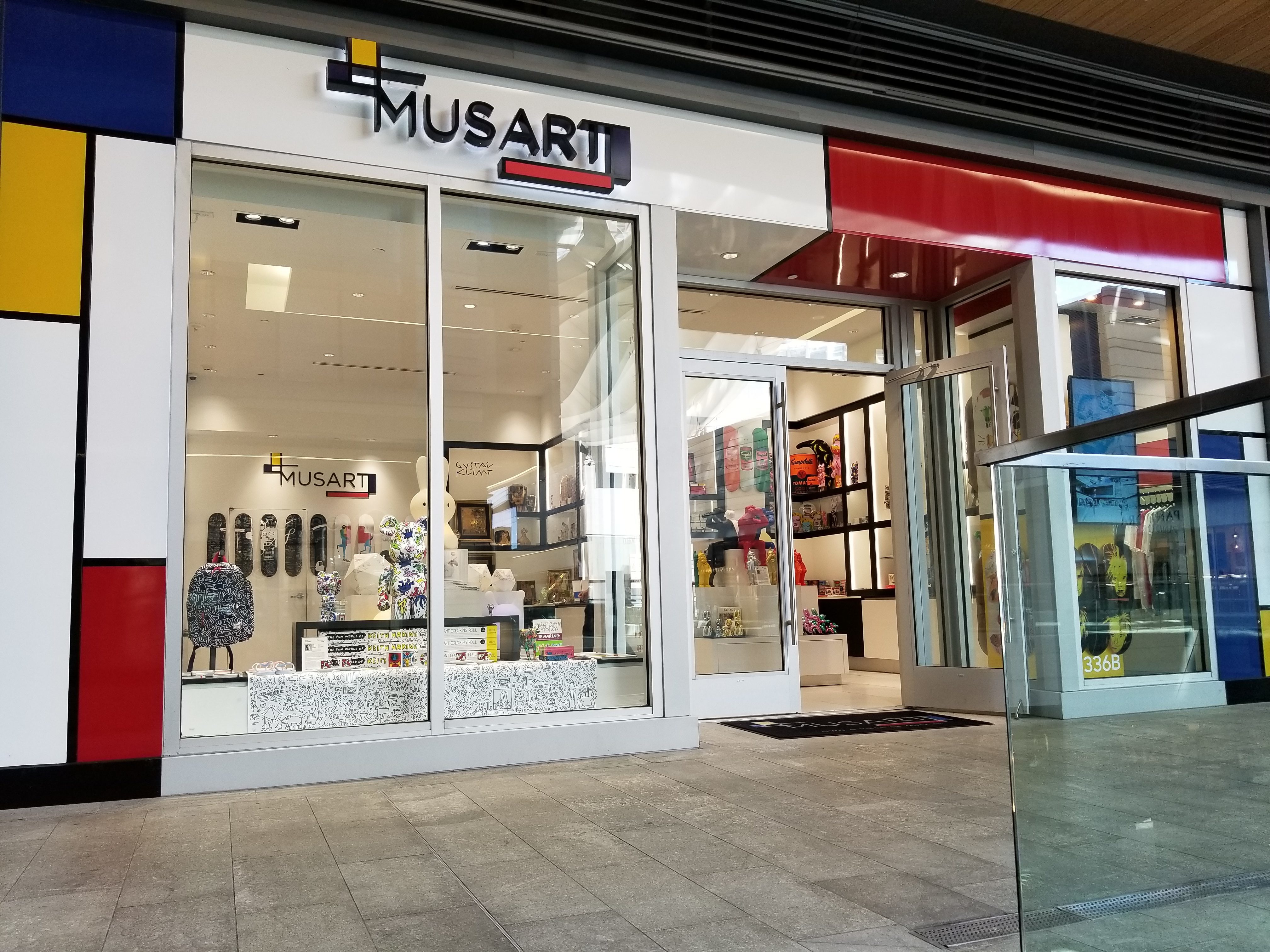 I recently discovered Musart, a store in the middle of the Brickell City Centre in Miami, FL. When I saw the De Stijl-inspired outside of the store, I knew it was the place to feature in this assignment. At first glace, I saw the beautifully simple pattern that Mondrian created and the matte finish of the color as well as the framing of the logo drew me into the store.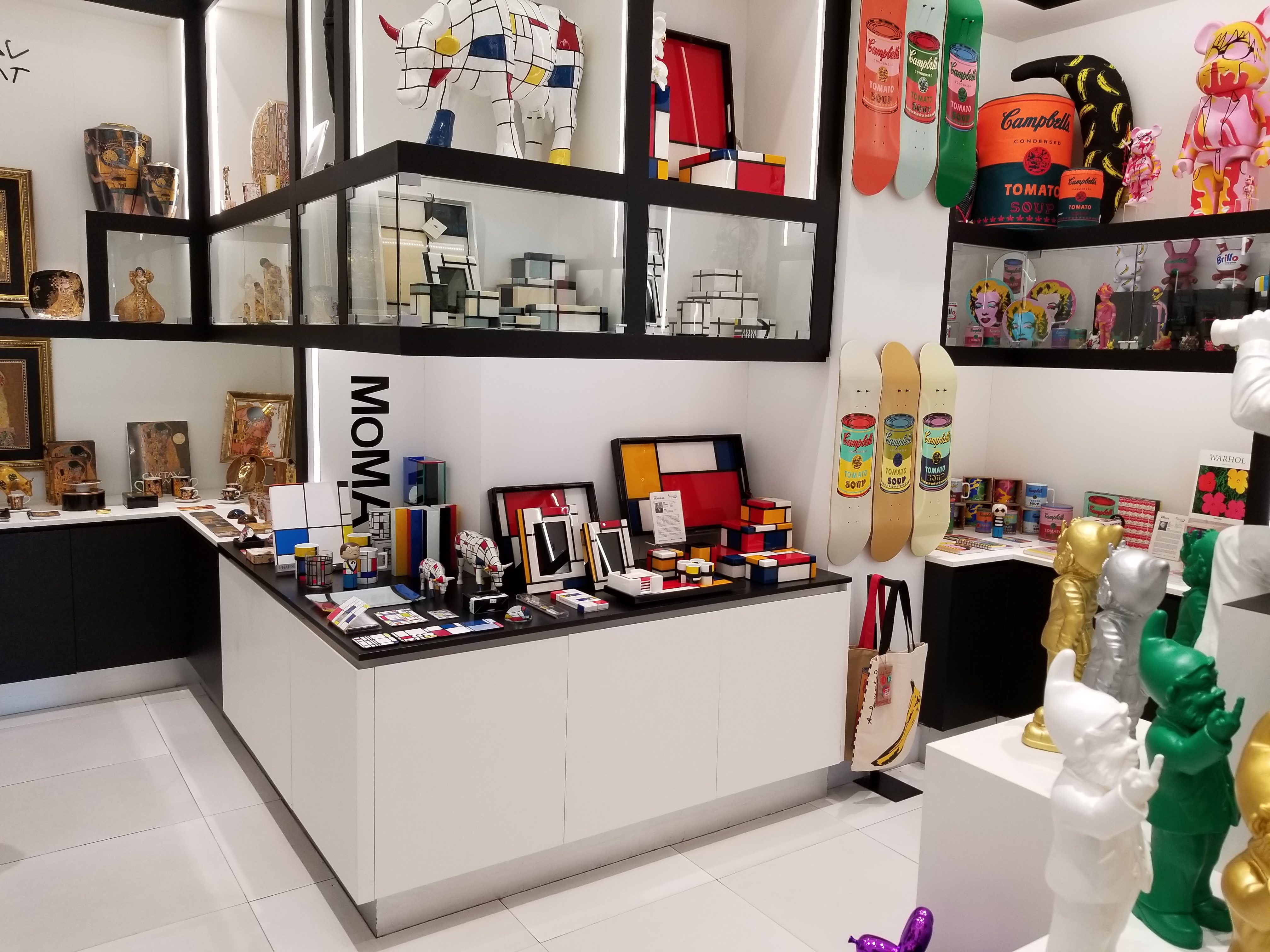 When I went into the store, the first thing I noticed was that I was surrounded by white space as well as colorful art pieces. The first art section I noticed was the one above featuring more designs that use the De Stijl pattern. The way the bull is positioned to face me really helped to draw me into this section and if I had more money, I may have purchased it. It was clear from this point that the store was organized into defined sections.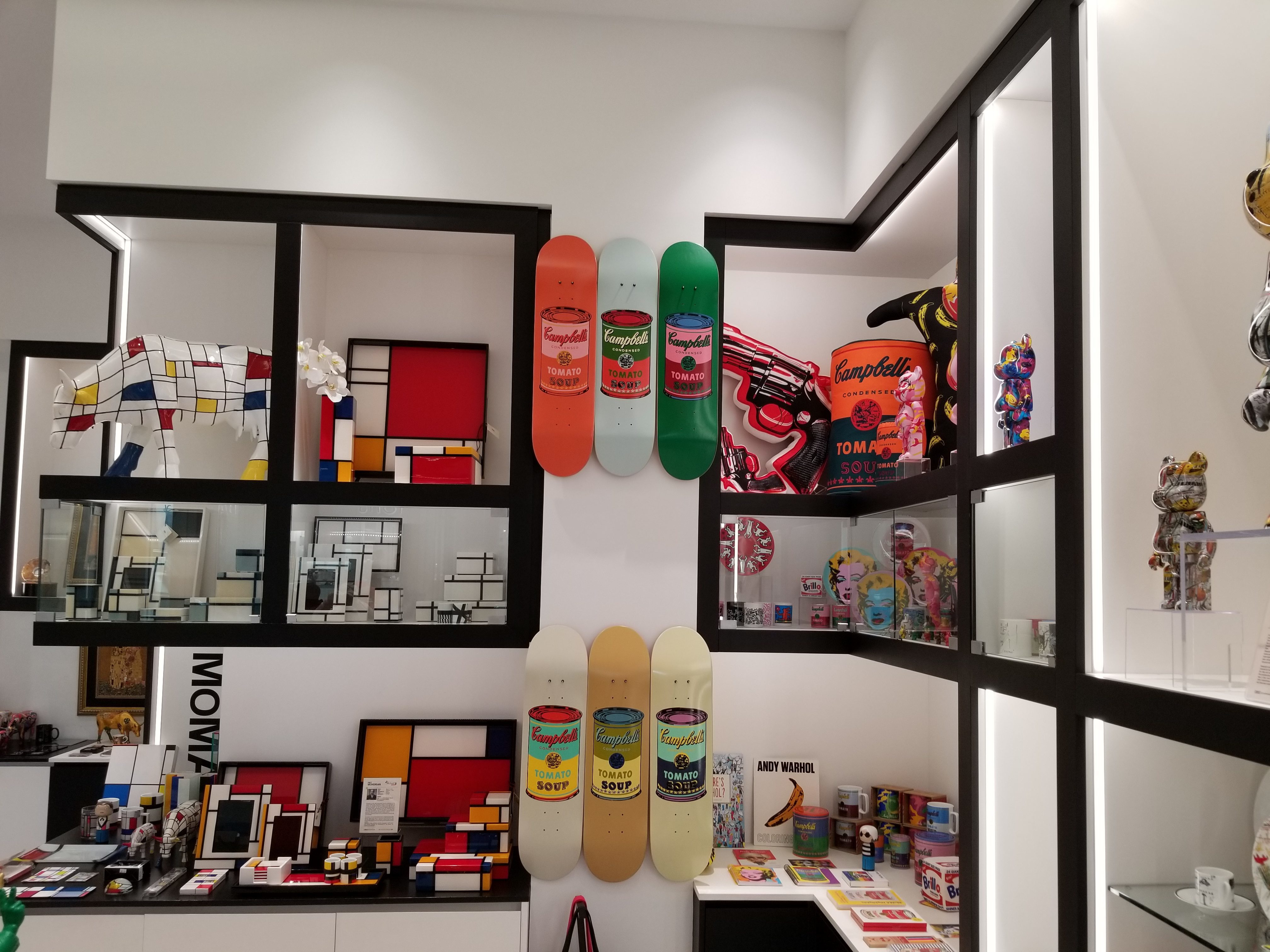 The next section I noticed was clearly themed around Andy Warhol. The skateboards have his famous Campbell's soup painting on them and so do many other pieces in the section.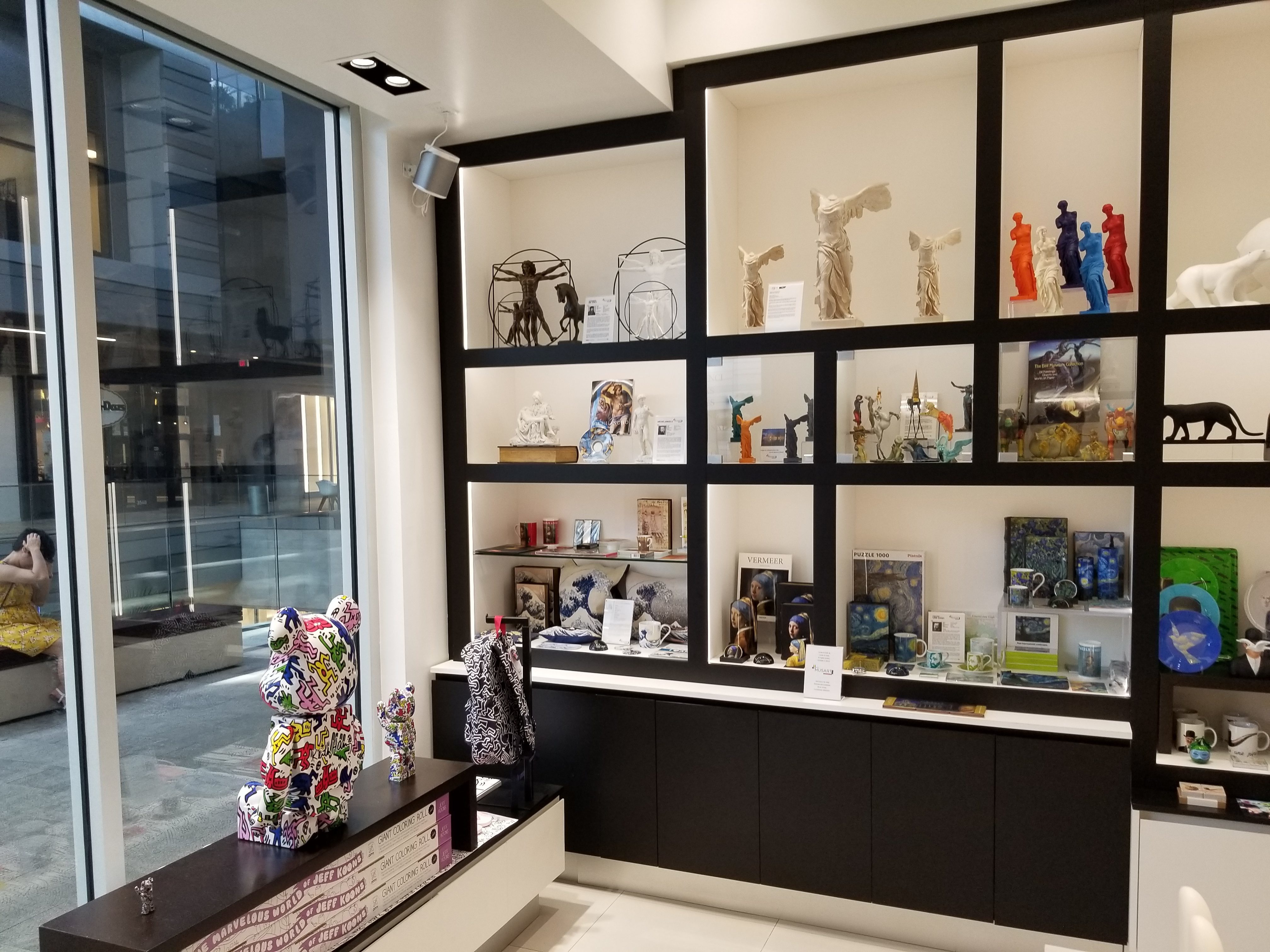 The next section with pieces I recognized featured classic Roman/Italian art. I noticed a figurine that was made in the likeness of the Vitruvian Man and also a few busts that I didn't know about, but were familiar to me. On the bottom of this section, I also noticed some Japanese influenced art like the print featuring the Tsunami. Next to this section, I noticed some pieces based on Vincent van Gogh.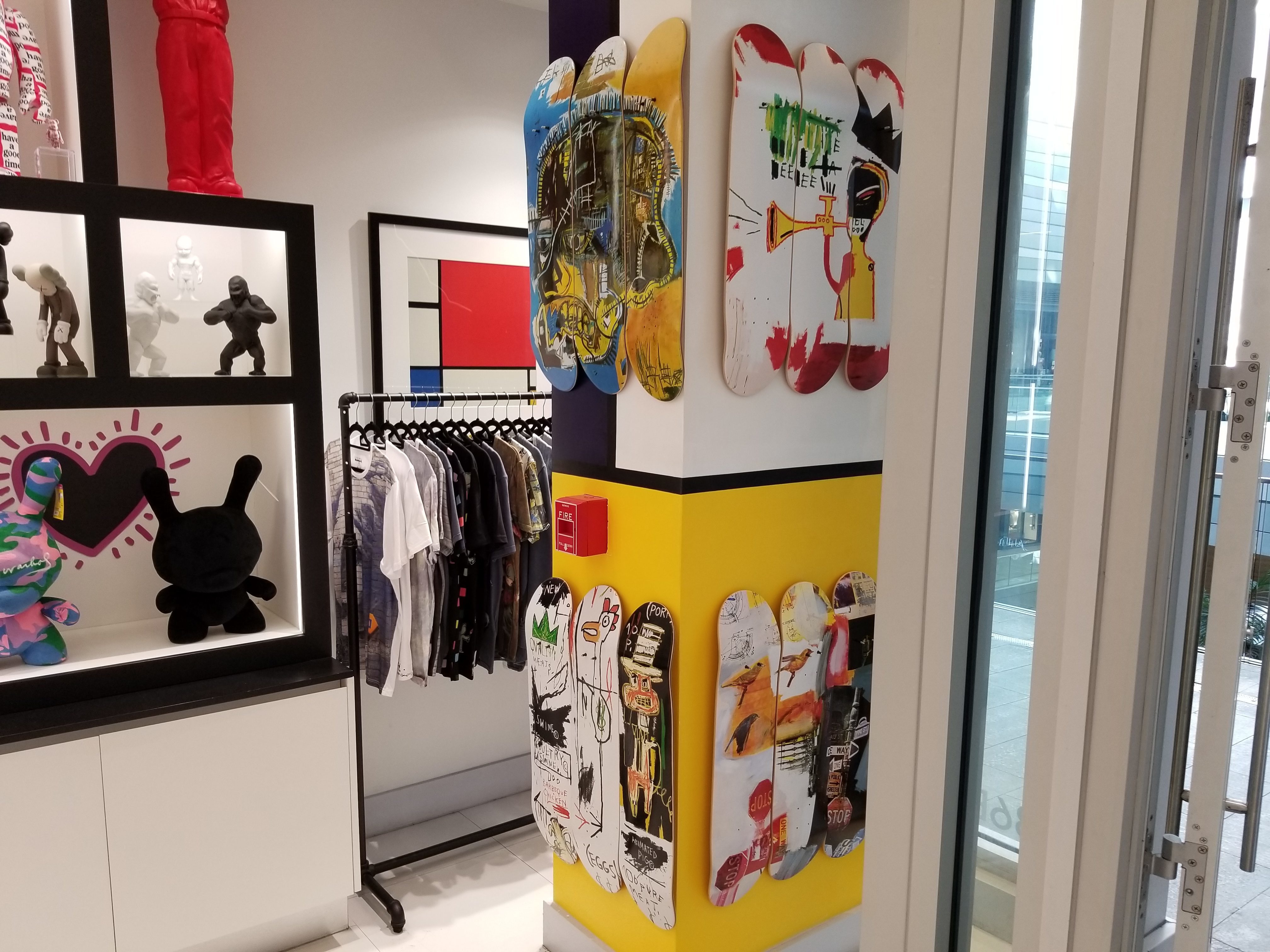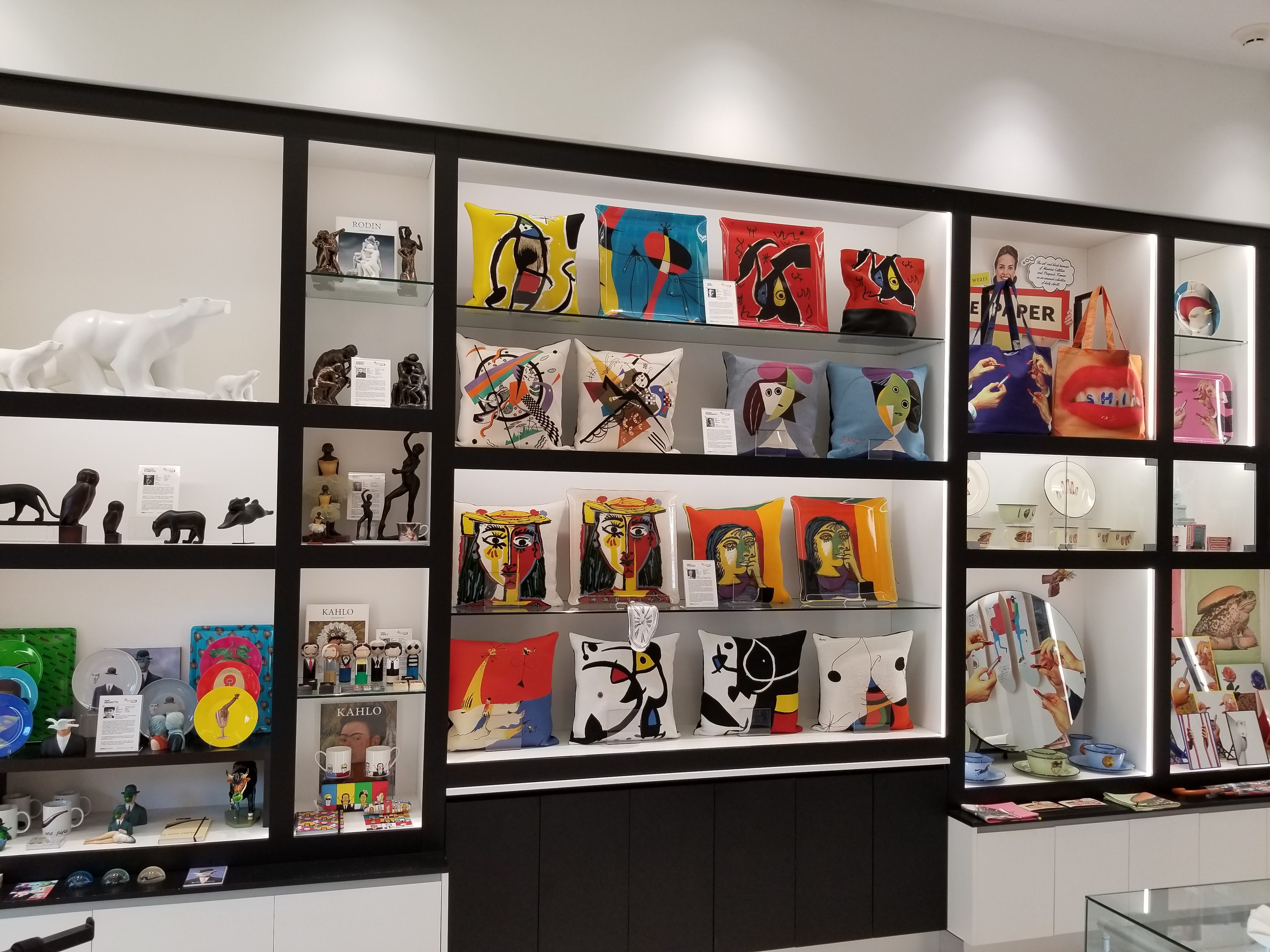 I didn't notice recognize many other artists, as I don't have a huge knowledge of the subject area, but I could see that the styles in each section were definitely related. Overall, the store's black shelving and white space were appealing to my eye and the defined sections made it easy to appreciate the plentiful items which reused all the classic designs and themes. If I spent more time in the store, I may have found more pieces I recognized and I also may have purchased a few items.