Projects: Design

Elementary: On the Sleuth for Design Elements
Submitted by: Cris Crissman
Inspired by: DS 106's Design Element Safari
Challenge: Create a model that represents the elements of design. Popular ones may be a "Design Element Safari" or a set of "Design Trading Cards" featuring any objects. Or create your own model — one that helps you learn about the elements and reflects what you've learned.  Clarification:  Yes, you must make your photographs.  You can contextualize them in a story, nonfiction or fiction, or in any other interesting way.

Project Specs:
You may use St. Clair's elements or mix and match from other sources as you come to understand these elements and how they interplay.
Design this model so that the elements are clearly distinguishable.
Use any visual medium you prefer.
Post your elements to your blog. Be sure to categorize as "projectgallery" and tag "design" and "designelements"
Add a reflection about how you completed this challenge and what you learned from it — both design-wise and technically
Here's an exemplar of how to present your project and include reflections on your process . . . AI and Design Theory.  Don't miss in the Comments, Michael Branson Smith's brilliant riff on my humble design — which he accomplished on his iPhone!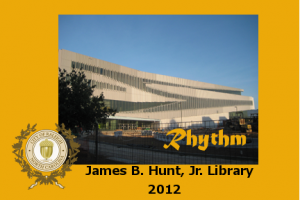 Tableau Vivant
Submitted by Cris Crissman
Inspired by: Life of Pi Re-creation
Challenge: "Re-create" a well-known visual (photo/ad/painting or frame from a movie). Learn more about this fascinating form of art photography — Tableau Vivant.
Project Specs:
Choose a prominent visual from a photo/ad/painting or a frame from a TV show or ad or movie.
Use props and actors to recreate the scene to the degree possible.