CRP Session 3: Story
SELF-PERCEPTION
The comparison between what I am learning about creativity and what I have learned about Art are almost impossible to distinguish.  Of course, there are different angles in the respective fields of study, but the outcomes are very similar.  As we progress through this course, it is becoming clearer to me what it is I should be getting from this experience.  However, I am still not ready to make a final assessment as there is so much more to do!  I will say that my level of processing has changed since our last session and I feel like I can move a little faster in my planning stage.  I guess I am beginning to wholesomely feel my flow.  There is one thing I am disappointed about and that is the fact that I started out in my journal again and abandoned it…I guess I should be happy that I used it.
CONGENIALITY & CONVIVIALITY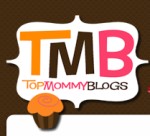 I believe I owe Jenn for a bit of this session's inspiration.  During our last session, she made a comment that alluded to how much she could relate to my Design Story Project documenting my baby takeover.  Her acknowledgment made me feel a little better about sharing my mommy perspective because I am usually annoyed by parenting stories and did not want to cause anyone else that aggravation.  Because I am a relatively new mother, I am still adjusting to its broad spectrum of elements and often question if I involve my mommy persona in my storytelling too much.  However, after a little reflection I concluded that there are people who can relate and may be moved by my sharing.  After all, it has helped me to read forums and blogs about others' parenting trials and learning.  In fact, I took a moment and located a comprehensive list of  "Mommy Blogs" for more stimulation.  So, onward I shall proceed!
ARTICULATION & GRAMMAR
In my posts and stories, I usually adhere to standard English and make attempts to organize my thoughts and writing in a manner that others can follow and feel.  Although I do not think much has changed about that, I have been working on narrowing down the length of my posts.  Since I have been liberated through this class and gotten enough of my rejuvenated creativity high, I don't feel the need to chatter as much and also try to consider that others may not want to read my incessant rants.
PROMPT
I did not reach my personal goal of posting my all of my work a day ahead, I did post work before it was due.  My story project was posted within a few hairs of our class deadline.  I really do not like working that way, but my week went completely opposite of what I had planned.  I also tried to make sure my responses gave my classmates enough time to reply.  Because our group is so small, I thought it should not be so difficult for me to comment on everyone's posts this time.  I usually read or skim everyone's work, but do not always comment unless it is required; sometimes, I believe less from me is more!  Regardless, I do try to keep the conversation going as oft as I can by addressing remarks soon after I receive them.



Source: mspevans » Conversations Source URL: http://mspevans.wordpress.com
About The Author
Related posts