Creative Aptitude of Metaphor
I was really hoping to add a little musical effect here, but need more time to process paying for the ability to do so.  I already have a paid account elsewhere that I rarely visit.  Instead of waiting for me to ponder, please open the Groove Grove link in a new window and let it play while you read my post.  Also, take a few seconds to stare into the image below with the music before you begin reading.  =^) Groove Grove by Kevin MacLeod 
Groove Grove by Kevin MacLeod is licensed under a CC Attribution 3.0.
http://incompetech.com/music/royalty-free/index.html?isrc=USUAN1200054.
Permissions beyond the scope of this license are available at http://incompetech.com/music/royalty-free/licenses/.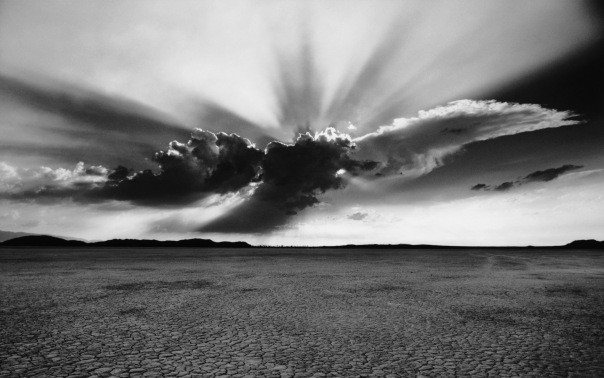 The photograph above, which I borrowed from the computer I am using, feels mystical and mysterious to me and corresponds with the audio piece I selected.  To me, the metaphor captures both qualities with its strength in manipulating our thought patterns and perceptions.  One cannot be certain if there is happiness or danger waiting at the horizon, the ultimate consequence of absorbing words and ideas.
*******************
I think this may be my favorite project and I haven't even started working.  I love the power of language, especially the metaphor.  I enjoyed several of the Playshop resources and even let the Hirshfield audio lull me to sleep.  Though I found it thorough, I recall one part sounding not so accurate_at least based on what I learned in school.  Hirshfield classified similes (and maybe analogies) as metaphors.  I distinctly remember those being separate of each other.  However, Geary's video helped me understand a little better why the term metaphor is applied to figurative language with his Shakespearian definition.  Regardless, Hirshfield's voice (I presume) was soothing with the ambient background and I think could coax anyone who needed to learn about metaphors into wanting to understand!
I really enjoyed the Heid piece because it dared to challenge elementary students to think in different ways with a strategy (visual organization table).  The lesson pulled together several Art Education components and as the Art Educator blogger and her commenter remarked, the explanation of the inherent stages was executed very well.  What amazed me the most about the concept of metaphor was how much it has been studied in conjunction with human response.  In particular, I was surprised by the documentation of the brain's "physical" response to metaphor.  I never really considered the significance of our physiological (?) responses to metaphors in particular.
As the semester progresses and winds down, it is becoming more apparent how masses of people are moved and influenced by elements of creativity (as a field of study).  Languages of all kinds, oral, written, or visual, have the ability to convince, coerce, coax, and coagulate.  The metaphor is even more powerful than I conceived (based on the collection of Playshop resources) and I cannot wait to play!


Source: mspevans » Conversations Source URL: http://mspevans.wordpress.com
About The Author
Related posts